SL Table Tennis Association plays ping pong with AGM
By Lakshman Ranasinghe
View(s):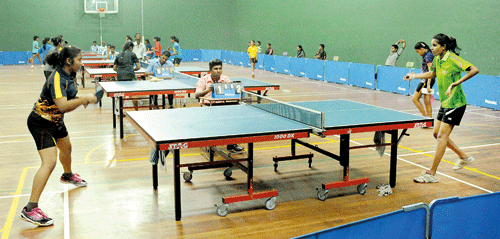 The Annual General Meeting (AGM) of the Sri Lanka Table Tennis Association (SLTTA) scheduled for Monday (10), was postponed for the second time, due to objections filed against a prospective Presidential candidate, by a rival candidate.
An objection filed against Kanaka Herath by Daya Samaraweera was the main cause for this postponement. Three days before the AGM on July 7, an official from the Ministry of Sports had directed the SLLTA Secretary not to conduct the AGM on July 10.
On the first occasion, the AGM scheduled for May 26, was postponed due to the delay in submitting the SLTTA's audited accounts. After submitting the audited accounts, the AGM was scheduled for July 10, which has now been postponed again.
Samaraweera pointed that Herath had not taken part in TT and the certificates that the MP had forwarded in support of his application, cannot be accepted. An inquiry was to be held by the Director of Sports in this regard on July 11, but the the SLTTA was not informed of the outcome of the inquiry up to this moment.
Both candidates, Samaraweera and Herath, had filed objections against each other on the day of accepting nominations. Due to the failure to produce proof against each candidates' objections, it was understood that both objections were dismissed and the both applications accepted to contest for the post of President.
On these grounds, it was questionable as to why Samaraweera had lodged his objection challenging Herath's application.
With this type of tug-of-war, the future of the game will be effected and the future of hundreds of schoolchildren-paddlers will be in vain.
It is also understood that former Secretary and Vice President Sadisi Nirasha will be elected uncontested as Secretary. This was due to the rejection of Niranjan Abeysena's application, as he is the present Treasurer of the Billiards & Snooker Association.