ACCOUNTS PROBE
View(s):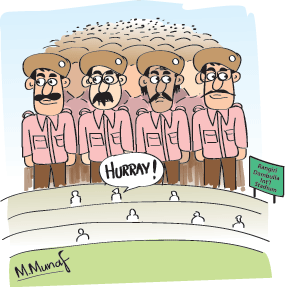 Accountants are busy these days trying to find out how much money had been spent on security for recent tours of a very popular sport. The game at Dambulla had 1200 security personnel while the game at another venue had only 600 security personnel. The Dambulla game had few spectators yet the amount of security personnel had far exceeded the other venue. All these security arrangements are being probed now because accounts have to be settled for the security arrangements.
PLANTAINS TO THE FORE
The women's team for a much awaited competition took wing last week, but before the team left there arose an argument that the plantains being served to the team after meals are very small. When there are so many problems regarding a tour of this nature, the size of the plantains, seemed to pose a big problem. Let's wait and see how the team fares!
VIRUS THREAT
It appears that two players of a popular sport were suffering from a mild virus fever yet they were allowed to play against the touring team which they won in the South. Now the question arises why this was not disclosed to the media?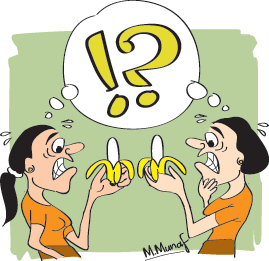 NOT ENOUGH FUNDS
The new body of a popular sport took charge after a lot of haggling but now it has been disclosed that there are not enough funds in the kitty to even to pay for the salaries of some employees. This body is now waiting some funds from abroad. If by chance this is not received they will be in very hot water to settle immediate debts.
MUSCLE FRAUD
The boss of a set of bodybuilders is in hot water as he had taken some certificates in order to scrutinise them and has not returned them to date. Now the musclemen are contemplating court action, claiming that this is a big fraud.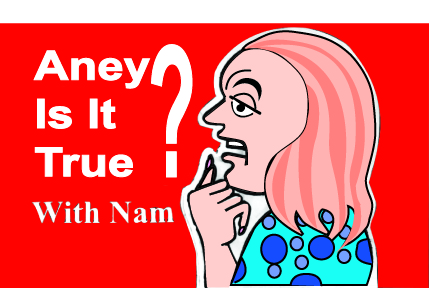 LEFT OUT
Fifteen clubs have been left out for various reasons from forthcoming competitions from a popular rural sport. At the same time 30 new clubs have been included for future contests. This has been done to give the new clubs a chance of winning leaving out the experienced clubs.
THE BANANA MAN
At the last com meeting of the odd shaped ball the man from the hills with a name like the imported Banana poked questions about the Pigeons who played for Lanka. Peeved on being told that the fine is 25K each for two the Banana man poked the Big Gun saying you are the one who told this pow-wow that the grandfather was born in Puttalam.  He said that he will have to answer as the investigating ones are on the ball and that the sporting one must be told as the Fast Fort and BC issues are criminal in nature.