'The Great American Song Book'
View(s):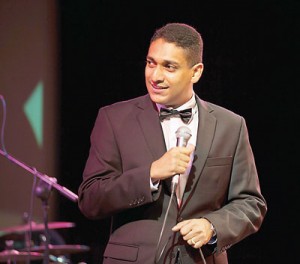 The band 'En Route' will hit the stage with 'The Great American Song Book' on the 3rd of September 2016 at the British School Auditorium beginning at 8.00pm.
'The Great American Song Book' will feature Dr. Gananath Dasanayake along with 'En Route' bringing back the memories from Las Vegas, Nevada of 1960s and songs of Frank Sinatra, Dean Martin, Bobby Darin, Nat King Cole and Louis Armstrong.
'En Route' is a popular jazz outfit, currently performs at the lobby of the Cinnamon Grand Hotel on Fridays.
'En Route' dedicated their last concert in December 2015 to Frank Sinatra in honour of his 100th birth anniversary.  'The Great American Song Book' concert will continue to devote Frank Sinatra as Gananath Dasanayake is an ardent fan of Sinatra.
The concerts' proceeds will be donated to Music Project Charity who is involved with harnessing music talents of children in the North and East.
Tickets are priced at 3000, Rs.2000 (reserved) and Rs.1000/- and are available at Park Street Mews and The British School Auditorium.
For more details call 0772248500 or 0714867699.