Taking a sporty pick
In our series Netflix and Chill, Asantha Jayaweeera keeps with the spirit of the just concluded Olympics
View(s):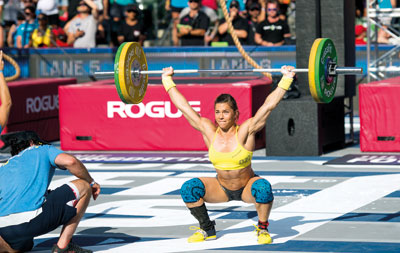 "I reckon I could have represented <insert home country> in the Olympics if I hadn't had that <insert grossly exaggerated injury here>".
It's the most popular lie in the world right now and the real-life equivalent of the classic Skyrim meme, 'I used to be an adventurer like you, but then I took an arrow to the knee'. Different iterations of the lie have been told from Rome to Rio over the past few weeks. Now, normally in Sri Lanka you can substitute 'the Olympics' for 'cricket' or (the impossibly Singlish) 'rugger' (try using 'rugger-rite' in any other rugby-playing nation and see the looks you get); but as we have been bombarded with daily news from Brazil, armchair athletes are nothing if not topical. And us Sri Lankans are Gold-medal contenders for 'what if'.
Everybody knows an uncle or classmate who 'could have made it'. They're often fond of shaking their heads and muttering incoherently when lamenting some imagined sleight. I intermittently make out words like "politics", "corrupt b—ers" and "he was so and so's catcher".  No my friend, sadly your burgeoning athletic career was NOT cut short by injury or politics, it was cut short due to your love of short-eats and Lion lager. Your ego is as bloated as Michael Phelps' medal cabinet.
It would be utterly remiss of me not to feature some sport-related picks this month, and with the plentiful bounty Netflix has to offer, choosing is as difficult a job as independently auditing the Brazilian Olympic Committee's financial records. Enjoy. Try not to break a sweat.
Fittest On Earth
Glitzy, sexy, and fast-paced. Welcome to the biggest thing in organised sports movements right now. This documentary of the story of the 2015 Crossfit Games (the Olympics-equivalent of the now-global lifestyle Functional Fitness brand) isn't a critically balanced film. Concerns over PED use, perceived high injury-rates, expense, cult-like fervour and business models aren't addressed at all. At times it seems like an infomercial for Reebok, their main sponsor. The old vegan joke applies: How do you if someone does Crossfit? Cos they'll tell you. However, all that being said, it is a LOT of fun to watch these elite athletes compete across fitness and gym-based tasks at the pinnacle of their 'sport'. The 2015 race for the podium is genuinely exciting, the competitors suitably aspirational, and it's all shot in the beautiful hazy golden California sunshine. With a couple of Crossfit Gyms (called a 'Box') recently open in Sri Lanka (mostly Colombo), I dare you not to watch this and want to give it a go.
Pacific Warriors
With the spotlight on rugby at the moment thanks to the wild popularity of the Olympic 7s (Fiji won the Men's Gold), this isn't just for rugger-rites. Though the documentary follows a very loose theme and has basically no over-arching story, it is a thoroughly great watch. Tales, highlights and recollections from Fijian, Samoan and Tongan players as well as their opponents, is a heady mix of humour and bone-crunching hits. These guys may not have the funding or the modern training facilities, but they embody the spirit and physicality that makes rugby so transcendent. From one Tongan who changed his name to 'Paddy Power' for sponsorship, to the island boys' love of KFC, this is a must-see for anyone who loves the sport. The only thing bigger than the players themselves, are their smiles that pervade every aspect of their game. Professional it may be, but these players retain that amateur camaraderie and seem to genuinely love it.
Last Chance U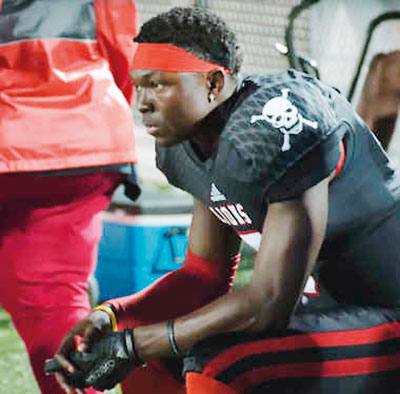 Probably Netflix's direct response to Amazon Prime's all-singing all-dancing NFL-backed documentary series All Or Nothing, this is a captivating and engaging look at Junior College Football in the US. East Mississippi is one of the powerhouses in the league having won multiple National Championships and a track record of conveyor-belting their players to Division 1 Colleges and ultimately the  NFL. The hook here is that they do so with a motley crew of high-profile big-time college and high-school cast-offs who have been kicked off other teams, had disciplinary issues, been restricted to benchwarmers, or not achieved their grades. The college's attempts to remould them into acceptable students academically, potential-fulfilling superstars on the field, and good upstanding young men off it, is the heart of this series. Filled with a ragtag cast of characters you couldn't make-up if you were writing a script, and set against the background of the awful poverty and difficult family circumstances that most of these kids come from, the pressure to succeed is huge; it's the bright-lights of a football career, or likely minimum-wage and possible incarceration for most of them. The series' true message? If you believe in people, they'll start believing in you.
Pumping Iron
A truly landmark documentary, featuring the race to become Mr. Olympia in the 1977 international bodybuilding competition in Pretoria, South Africa. Whilst others feature, the main story is that of 5-time champion and 'alpha dog'Ahhhrrrrrnnooold Schwarzenegger vs. quiet unassuming family-orientated Lou 'The Incredible Hulk' Ferrigno. Schwarzenegger is shot training in the bright and breezy Gold's Gym & Muscle Beach, California, surrounded by other bodybuilders, beautiful girls and reporters. Ferrigno however trains with his father in a dimly lit basement gym. The documentary is extremely revealing, mostly to see Arnold 'play' a villain for once (Mr. Freeze in Batman and Robin doesn't count). He is aggressive, egotistical, intimidating and manipulative. He often slyly undermines his fellow training partners, competitors and friends. It really is a feat of focus that he can wage constant psychological warfare on people clearly so close to him. It's a strategy that has brought him great success, but also leaves him devoid of true respect. One thing is clear, the only thing that Arnold truly cares about, is the Cult of Schwarzenegger. Compelling viewing.
Valley Uprising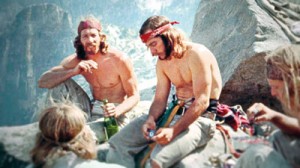 This docufilm charts the rise of the intoxicating counterculture surrounding climbing in Yosemite National Park. It's a classic story of a plucky group of rebels, outcasts, misfits and eccentrics. The juxtaposition of the natural and breath-taking majesty of Yosemite and all the natural wonders it has to offer, against the patchwork lives of the climbers themselves is the crux of the film. Cool, rebellious, with a ZFG attitude this captures the essence of what it is to pit yourself against nature (and state law enforcement). It does for climbing what DogTown and The Z-Boys did for skateboarding.
 Honourable mentions: Maidentrip, Top Spin, Battered Bastards of Baseball, The Short Game, The Motivation.