LET'S WAIT AND SEE!
View(s):

A popular, or is it unpopular sportsman who has been in the bad books of the authorities concerned turned nasty when a certain section of the sport wanted to patch things up. "Go ahead with the punishment and I will take appropriate measures to curb it," said the sportsman who has a lengthy past with his opponents, especially when it comes to banging the ball hard on the ground and doing a peculiar stance after the ball is delivered. Let's see what he can do!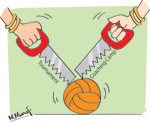 IS THIS 'YAHAPALANAYA'?
The press conference was to be a grand affair, especially where this sport is concerned. It was revealed that 23 Lakhs is to be spent on the said tournament but when it came to the press, there was an acute shortage of food that day to entertain the press. Is this the much talked about "Yahapalanaya", asked several who had been invited for the gathering?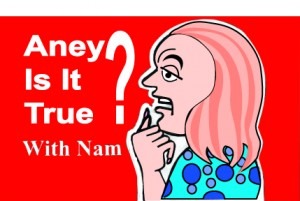 A SPLIT ON THE CARDS?
Is everything alright with the popular sport played by ladies? All eyes are on this sport these days because of two tournaments to be held in the near future – one in Thailand and the other in Singapore. Now it looks as if the body is split as there are two camps in it. One camp is planning to hold a tournament while the other is taking measures to conduct a coaching camp. With two important competitions looming ahead isn't it better to get-together and plan things?
DISAPPOINTED
There was disappointment all around when the bonus was paid at this popular sports body for the Sinhala New Year. There was a distinct cut in figures when the amount was doled out. Again members wanted to know whether this was 'Yahapalanaya'.
REVENGE?
On the same sport, outstation teams taking part in this tournament conducted by the parent body, has to be paid a staggering amount for transport alone. This competition is being conducted by the parent body to give an added boost to the teams taking part in the competition just to show what they can do to the 'other side' for not voting for them at the AGM.
BODYGUARDS GALORE
There was a large gathering at the recently concluded horse racing at Nuwara Eliya and the chief guest, who is the Top Man in sport, was surrounded by a host of bodyguards. The guards were so close that a drink served to the Big Man spilt on his body. A whole lot of people gathered around him to clean his shirt, but it was utter disaster as the shirt he was wearing was utterly ruined! Was there such a necessity to have such a large amount of people to guards?