Beading together a better future
By Vinusha Paulraj
View(s):
Piled ceiling high on neat wooden shelves, jars with beads of every conceivable variety, catch the sunlight and glisten in bright pinks, blues and greens. A psychedelic depository of colours and textures, the beads have long been Emerge Lanka's way of empowering and mobilising young women who are as Charuni Ranchigoda says, "survivors of sexual abuse."
"Beading isn't our only project" Charuni who is currently Emerge's Reintegration Officer tells us. Spurting out into different aspects of
empowerment, Emerge Lanka however began with a beading workshop launched in the aftermath of the 2004 tsunami by Alia Whitney-Johnson, then a student at Massachusetts Institute of Technology.
Alia's efforts as a volunteer clearing up the rubble following the disaster unearthed the sad reality of girls as young as 11 who were subject to sexual violence and even rejected by their families. Hoping to share with them an activity that she had enjoyed from the young age of seven, Alia put together a beading workshop. Splaying colour into a dark past, the beads seemed to have a calming effect on the girls, which went on to inspire the Emerge Bead Programme.
Still very much a part of their work under the Beads to Business (B2B) initiative, Emerge Lanka currently works with adolescent girls aged from 10-18. Most of them are around 15-17 and are protected witnesses in shelters under the Probation Department, says Charuni. For the teenagers who are either in the process of testifying against their abusers or are in the custody of the shelters until they are eligible to leave at 18, the jewellery they make is often among their cherished few achievements. With little to no education, often what is waiting for them outside the shelter is not a better life.
Emerge then is a ray of hope for them. "The profits from each item we sell, goes back to the girl who made the piece," Charuni explains. With different categories of expertise, the girls are encouraged to contribute pieces more difficult than their last. Basics, such as the end and start of a trinket are covered in the first workshop and "each piece they make must be accounted for."
All the beads jars in the Emerge Lanka Office- a good portion of which are donations from the US, are meticulously labelled. After deciding to make a piece, the girls must submit a proposal to the makeshift 'bank' at the beading workshop. In the hopes of better equipping them with skills to perform day-to- day transactions, it isn't until the proposal is 'invoiced' in the 'bank' that the number of beads the girl has requested are given to her by the 'store.' The bank and store are also manned by the girls.
"Big names like Barefoot and Selyn show and sell our products," says Charuni. "Making
jewellery is more of a leisurely activity- almost therapeutic" done at their own pace and the pieces are also available online.
Emerge hopes also to kindle a thirst for knowledge in their young proteges. A pilot project started in 2012 led six girls to sit the O/Level exams the next year, following just a year of coaching. "Five passed," Charuni happily reports and four continued schooling out of choice. The unfortunate truth is that most girls after leaving the shelters will be exposed to unsafe employment, or even lack the skills to avoid it. From mentoring programmes that allow the girls to speak to a woman from outside their environment- a novelty "because they don't get visitors," even comprehensive reproductive health knowledge has been made available to them. However she says these are fragile attempts given the reality of life outside the shelter. "Which is why" she says "we are hoping to build a reintegration centre."
The centre hopes to offer short term courses on basic skills, such as office etiquette and basic IT knowledge, which the girls will be needing in the vital three months after they leave. "Basically skills that will assist them to find safe employment," is what she hopes the girls will achieve.
An exhibition for 'Emerge'
The courage and the determination the girls have to "get back on their feet" is what fascinates Development Specialist and photographer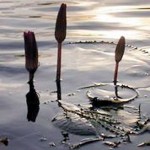 Chatrini Weeratunge. Feeling their efforts are "nothing short of being heroic" Chatrini will be donating her work to raise funds for the proposed reintegration centre.
When she started snapping pictures of moments, it wasn't with the intention to showcase them as a collection Chatrini says. Managing to capture both light and movement in the lives of people around her, she feels the pictures show moments that are "ordinary, but extraordinarily beautiful." Her collection "Life as Art" – in aid of Emerge will be on show at the Barefoot Gallery from November 29-30.
Currently a student at the Lee Kwan Yew School of Public Policy in Singapore, she says photography has always been an empowering exercise. This isn't Chatrini's first time working with Emerge Lanka. Having clicked in their support before, she hopes to empower the girls with her art – that they "have a choice to overcome their past and lead lives of dignity".