Old feuds still exist
View(s):

Old feuds still exist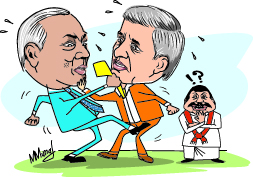 With the World Cup in a popular sport barely six months away there is still trouble brewing in this sports body between two leading officials. This has percolated down to the Top Man in the country and he has put his foot down that "matters have to be settled," at any cost! According to those who know what is really happening in this particular sport, it looks as if an interim committee will be formed to settle old feuds in the near future.
Football blunder
The stage was set for a popular schools football tournament and all participating schools converged on the Capital to take part in the event. But when the day of the tournament dawned no plans whatsoever had been made to stage the contest. It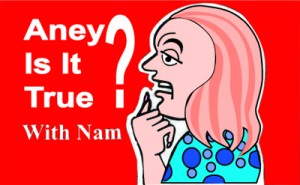 has now been revealed that the Director who was in charge of the competition had gone abroad and no one was aware that a contest of this nature was due to be held. The boys were disgusted with the affair and said that it would have been better if they had stayed at home at least they could have studied for their forthcoming exams.
Jumping from one camp to the other
Now there is the story of the official who has been jumping from one association to the other in order to be selected to stand in at matches. He has said that he has been ignored from standing in at Big Matches and that is why he is jumping from one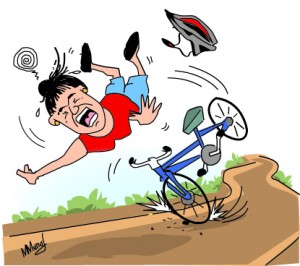 camp to the other with the hope that he will be considered for matches in the future.
Two wheel buckle
There was quite a big commotion when a leading women cyclist fell off her two wheeler and she had to undergo twenty stitches after her helmet had slipped off. This race took place in a hill country and the road selected for the event was not suited for cycle races. The Sports Big man had been coaxed into staging the event by certain officials who were hell bent on staging the event. Of course a princely sum too had been paid to conduct this race. After the incident held at the Sports Official's home town, the woman concerned was hospitalised with a serious head injury.