Li-Na's pivotal of Asian Tennis
Asian Tennis Queen retires
View(s):
Like that of the last Grand Slam winner, Australian Rod Laver, China's Li-Na's fame will be etched on stone in the world of Tennis. Her name will be revered in Asian Sport. Asia's population is a staggering 4.3 billion which is 60% of the world's population and Tennis in Asia is well over 100 years old but until Li-Na won the French-Open Title and earned a place in the esteemed top five of the world, Tennis was not a widely known sport in Asia. In reality, Asian Tennis was a side-show as far as the world was concerned until Li-Na achieved what she did.
Li made a pivotal turn to this Asian Tennis reputation and made way for many Asians to appear in semi-finals and finals along with her.Undoubtedly Li-Na is and will be an inspiration to the Asians for generations to come. Japan's young Kei Nishikori, the first Asian finalist in the men's Grand Slam in New York this year and current world's number 6, paid tributes to Li-Na for her life and times in becoming a Tennis player. The China where she grew up did not have a climate that encouraged Tennis, to be a professional player was a remote possibility and socially unacceptable.
Tennis in China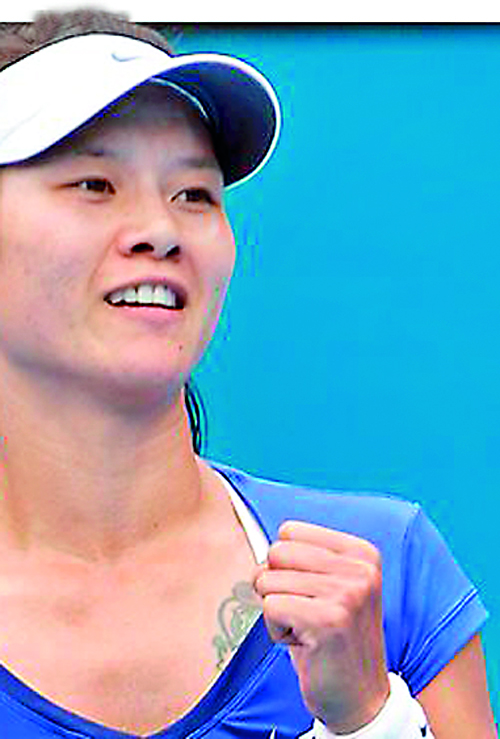 History indicates that the last emperor of China Puyi played Tennis within the fort of the Forbidden City of Beijing. After a long lapse, Tennis appeared in China only in the seventies but not as a mass sport.
I can recall playing against a Chinese team that visited Sri Lanka in the early seventies. Li-Na's early years in China and the subsequent time in the world circuit tested her metal to the limits. Often or better said always pioneering efforts to break ground is a tough test of personality and dedication.
She did not live in a system that promoted free enterprise but demanded collective responsibility and obedience all the time. Even this year, I have read that Li-Na was criticized for her early loss in the 2014 French-Open, stating that her performance let China down and then for not apologizing to the people for her loss. Her earnings must be out of reach for most of the Chinese and this wealth also may have added up against her. It was not only Tennis Li-Na had to tackle in last decade to be the 2nd best player in the world. Her success has changed the sports climate in China.
Tennis and Physical breakdown
Li-Na's retirement was as surprising as the French player Marion Bartoli announcing her retirement last year about the same time after winning 2013 Wimbledon. Bartoli cited physical breakdown and so did Li-Na. Li-Na has had four knee operations this year. Her last appearance was in 2014 Wimbledon. She broke up with her Spanish coach Carlos Rodriguez in summer unable to train. Unless an appropriate game is developed to suit the body like Roger Federer who is still effective and Pete Sampras who left without injuries, it is well known how Tennis can injure the body. Right now, Spaniard Rafael Nadal is out of action with injuries, tall elegant Argentinean Juan Martin del Porto has not played for a while due to injuries. In the 2014 US-Open a good third of the players were using body supporting aids. Tennis as a game can place extreme physical challenges and we have all experienced injuries, some of which are permanent.
Li-Na's game
The game that Li-Na played was a strenuous one. Her 'counter punching game' was developed by drilling and not from skill based game play. Counter punching game being weighted to play from the baseline, always resulted in serious injuries to the legs.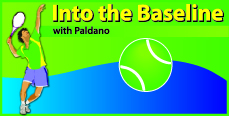 This is what happened to Li-Na. 'Counter-punching' game evolves through drills of thousands of hours. This training itself can take a player to the threshold of injuries. Counter punch is to outlast the opponent and not finishing using skills. This militant nature to 'overpower' opponents demands extreme physical indulgence. I don't think she had the opportunity to develop an artistic game with variety such as Martina Navratilova or as Steffi Graf, living in the China. In fact an appropriate environment is needed for skill based game to develop. This environment is not there anymore even in Sri Lanka.
Towards the end of Li-Na's career she tried to change her game. By then the damage was done. We Asians do not have the robust Caucasian physique. Many good players are facing this challenge today and are trying to change the game to a less physical one. Roger Federer has engaged 'net player' Stefan Edberg to change his game; Novak Djokovic is with Boris Becker; and even Rafael Nadal was changing to get away from a 'drilled' game to a 'skilled-game'. Drilled game has a very narrow game plan. Skilled-game has a wide base of variation to face challenges of many types.
Within the context of the game Li-Na's service was good and her return was better. Even the best servers were nervous to serve against Li-Na. Often it is with her return she turned the tides to her favour. She played good doubles and often this helped her to get a good position to meet the ball inside the court in singles. She was coached by her husband for a long time, Rodriguez came in later.
Management, Money and Endorsements
These are the catch words by which players are judged today in any sport. Unfortunate but this is the reality. Even by this Li-Na's position comes up very high. The promoting company International Management Group [IMG] manages only the best and their service is strictly by invitation.
They managed Li-Na, it says it all. It is a privilege to be managed by the best in the world. The total prize money she grossed and her ranking of being the World's number 2, say how good she was. Her endorsements are only second to Maria Sharapova in value. I believe, is in the tune of many Millions of dollars.
'Adorable' Li-Na
In a competitive world to be named an 'adorable-girl' by her own compatriots is the best compliment a player can get when retiring. It came to Li-Na from players two generations before her, present players and from future players and officials without any reservation. Chris Evert, Tracy Austin, Serena Williams and Caroline Wozniacki with many others voiced Li-Na to be an adorable. Li-Na announced her retirement at a press conference in Beijing last week. Her contribution to the game to enhance Tennis, placing Asians in the world scene and proving sport to be good for a society will be always recognized as a special one.
When Li-Na announced her retirement, she shed emotional tears but was firm to say that she has 'no-regrets'. It meant she has come out strong and had given her best and the game has rewarded very well in every aspect of life. There was a time when I could not remember her name, now, who can forget Li-Na?
-George Paldano, former international player; Accredited Coach of Germany, ITF and USPTR; National, Davis Cup and Federation Cup Coach–gptennis.ceylon@gmail.com-