Mullivaikkal west revisited
Story and pix by Amila Prabhoda
View(s):
Two mischievous boys tackle each other to the ground while another dashes madly around the freshly-painted classroom. The girls wait quietly for the teacher to come for lessons.  Children will be children, wherever they are. The setting is a school in Mullivaikkal West, a village where intense fighting had driven everyone from their homes not long ago.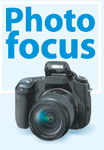 Lives were shattered, but normalcy is slowly returning.  Outside, there is a steady drizzle and the smell of wet earth rises from the ground. Children shelter under umbrellas as they draw water from the school well.
There is still pipe-borne water here. There is post-war recycling at this school, if one could call it that. An empty mortar shell hung upside down has taken the place of a school bell -a young boy uses a metal rod and clanks away at the empty shell to mark the beginning and end of periods.
It's a clever idea and it does the job. As always, education remains of vital importance to the people of the north. Parents make sure their children get to school, often pedalling them there on bicycles. Technology has made life easier, with mobile phones now being indispensible.
In Mullaitivu, Magistrate M. Ganesharajah swears in 23 members to new Conflict Resolution Committees set up by the Ministry of Justice and Courts.
It is the first time this has happened since the war ended in 2009, and a welcome step towards normalization of civilian life. Employment generation has been slow in the North. On the grounds of the Kilinochchi District Hospital, members of the Civil Security Division pick up their implements and start work. Among them are rehabilitated members of the Liberation Tigers of Tamil Eelam.
Tremendous challenges lie ahead, as with everywhere else in the country. The spread of moonshine or kassippu in resettlement areas has badly affected communities.
Rajasundaran Pushparani, a 34-year-old mother, recently lost her husband to the trade. When the Sunday Times visited her village, she was sitting by her husband's coffin with her children by her side.