Women's Tennis spectacle, WTA-championships- Istanbul
View(s):

Year end WTA-championships was created to reward consistent top performances of the professional women players and to present elite Tennis as a 'show piece' to the world, annually. World professional rankings began in the early 1970's for men and in the 1980's for women. It became a 12 month-rolling ranking system but reverted back to an annual calendar-based ranking a few years ago. It means that the 2013 qualification for the WTA Championship's is based only on the points earned this year.

'WTA- championship' is 'Billie Jean King trophy' the final big event of the year for women and the top 8 ranked players qualify for it. Matches will be played in two groups and followed by a knock out system. The venue is Istanbul, Turkey. TV broadcast of the event will reach over 150 countries and live broadcast audience is expected to increase by nearly 30%. The event is scheduled to begin on 22th

October.

Singles

The eight qualified to play this year in the singles are Serena Williams of USA the only American, Victoria Azarenka of Belarus, Agnieszka Radwanska of Poland, Sara Errani of Italy, Petra Kvitova of Czech republic, Jelena Jankovic of Serbia and Angelique Kerber of Germany and they represent Europe. Li Na of China ranked 5 is the only Asian. Considering the continents, women's Tennis at present is dominated by Europe. The crowd puller Maria Sharapova of Russia ranked 3rd is not playing. Although on the streets of Istanbul, I heard people say 'money' is the reason for her absence, the real reason is her right shoulder injury. 2013 Wimbledon winner Marion Bartoli of France retired from the game just before US Open. All these opened up this year's qualification up to 10th position in the ranking. WTA is offering 6 million dollars as the prize for singles and doubles.

Doubles

Doubles does not have the high profile personality appeal and spectator interest as singles. WTA's efforts have turned this around. Soon it will enjoy better status in the media rating. The doubles matches in the recent past have been closely contested, producing longer rallies to increase the spectator interest. Doubles too has world ranking and in Istanbul, the top eight will be playing. That is only 4 pairs. Only Sara Errani and Roberta Vinci both from Italy are in the women's singles top 20, are ranked joint number one in doubles. Other six are also in the top 100 in singles. They are Nadia Petrova, Ekaterina Navarova and Elena Vesnina that is three from Russia, Katerina Srebotnik of Slovenia, Hsieh Su-Wei of Taipei and Peng Shuai of China. Doubles is a European and Asian dominated line up. The expertise and skill requirement of doubles are different to those of singles. Doubles contributes to singles in development but singles contribution to doubles is arguable. The current trend show singles players stepping into doubles to extend their competition career.

'Money for many' approach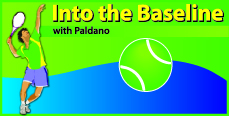 The big change since the professional players association began is the availability of 'big money' for the top 20, generous money for the top 100 and sustainable income for the first 500 in the ranking. Some team sports like Football sustain well over ten thousand players worldwide. With the probability being high to make money, good talents are turning their heads towards popular team events. The name Beckham means 'Football' and 'money' to the world. It attracts talent.
Road to Istanbul
As individual participatory sport, Tennis is popular because of the conveniences, advantages and individualism. The highest paid female athlete in the world, Maria Sharapova mentioned that she is happy to have ventured into Tennis instead of being a model. One of the down-side of individual sport is 'injury'. At present Sharapova is injured and this year Marion Bartoli walked away unable to take the physical strain. Surviving competition is not the only aspect that is a worry for the players. Injuries also take its toll. Andy Murray in the men's, is nursing his back and is unable to compete.
Standard of Tennis among the top 200 in the world ranking has risen. Samantha Stosur of Australia said that the 'good player base' is large and pressure to win begins in the very early rounds even for the seeded players. She was right although statistics are not available; more good players got eliminated in the early rounds this year than in the previous years. Early rounds are taxing the seeded players subjecting them to severe fatigue and injury possibilities. 'Point system' decides the selection. The four grand slams give more points and the others slide down according to their prize money status. Serena Williams has collected over 11000 points to be the number one player. To have a guaranteed berth in the WTA-Championships 7000 points seem to be the mark to reach. In the men's, Roger Federer does not have enough for the masters this year. By early October Federer had only 4500 points.
Continents and tennis
Earlier, the Americas rolled out players in numbers and it has stopped now. Something happened in the Americas. This year Serena Williams is the only American. Europe has rolled out so many players to what could be called as the 'continental shift in women's Tennis'. China, Japan and Taipei are keeping the Asian hopes high. Surprisingly, Australia is struggling to be noticed.
Take some time and witness this year's best of women's Tennis from Istanbul. In Colombo, ITF junior event is taking place at the SLTA Courts. It is a good event to read Asian Junior standard in Tennis.
<George Paldano, former international player; Accredited Coach of Germany, ITF and USPTR; National, Davis Cup and Federation Cup Coach – georgepaldano@yahoo.com>
comments powered by

Disqus