TV girls a big headache!
View(s):

TV girls a big headache!

Sports journalists and cameramen covering the recent National Sports Festival were in deep trouble as they were prevented from doing their jobs by two females belonging to a TV network. Obviously these two girls had a lot of power and went about their task and in the process prevented the others from doing their work. These girls, quite obviously, fresh from school, did not even know the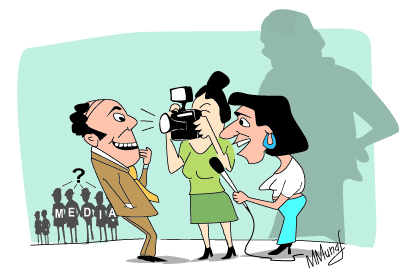 senior journalists and rode rough shod over them. They prevented the journalists from doing interviews, taking photos, saying they were disturbing their TV work. The journalists are now wondering whether this scene will continue in the future and what action could be taken to counter them.
Overage T&F officials
For the first time in the field of Track and Field, technical officers over 65 years were axed by the organisers at the Nawalapitiya Sports Festival. However they had included a grade four technical officer over 70 years to be in the official panel. However most of the axed officials, who are over 65 years, were invited for the marathon race held on Kataragama. These officials were good for the marathon and walking races and not for the National Sports Festival. What a joke!
Volleyball enemies
Big trouble brewed at the Nawalapitiya Sports Festival when two teams clashed in the volleyball final. It so happened that two well known sports individuals were the managers of the opposing teams. One manager alleged that the registrations were not done in time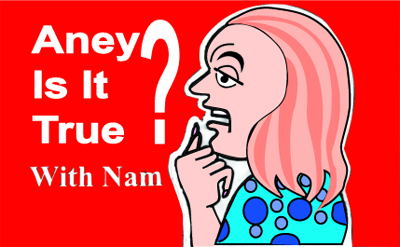 and this in particular led the officials to nearly assault each other. Shocked observers were left wondering as to how senior officials could behave so at a competition when they showed great friends at other times.
Living on past merits
A famous athlete who brought honour to Sri Lanka at the Sydney Olympics is now heading a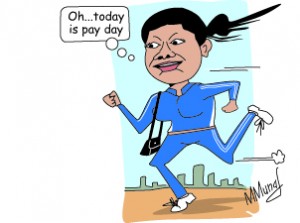 section of the Sri Lanka athletics body. Insiders say that this athlete does nothing but seems to be living on her past merits alone. She is in charge of arranging foreign tours for officials to educate them on athletic matters but to date no one has ventured out on such trips. She even appears on TV giving advice to youngsters on athletics. Even though she does appear to do her work, she is prompt in claiming her dues.
Down the drain
The fact that our football players were at the receiving end at a major football tournament in Nepal, Kathmandu, has shocked lovers of the game. Losing a game is one thing but when the team gets thumped by 10 goals to 1 to the Maldives is another thing. There was a time when Sri Lanka sent coaches to the Maldives to train their players, now it looks as if Sri Lanka will be able to learn a thing or two from them! Sri Lanka had a coach from Brazil and another to translate the Brazilian lingo to the players. Both are being paid fantastic salaries with perks. The Brazilian coach is now planning to quit his coaching assignment when the team returns to Sri Lanka. It looks as if it is another case of money going down the drain.
comments powered by

Disqus