Study with one of the Top 1% of the top Universities in the World
Monash University Malaysia offers great value to Sri Lankan students
View(s):
Since its inception in 1998, Monash University Sunway campus is increasingly becoming a popular destination for Sri Lankan students. As a fully fledged campus, graduates of Monash UniversityMalaysia enjoy equal recognition for their Monash degree as their counterparts in Australia.
Students who just finished their London O/Levels can now follow the MonashUniversity Foundation Year(MUFY) program at ANC in Sri Lanka and progressing into Monash University Sunway campus, is great value for Sri Lankan students. In this pathway students have the opportunity of graduating with a MonashUniversity degree.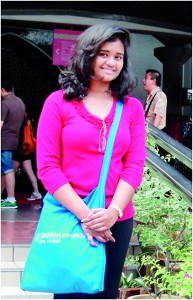 MUFY is considered as An A/Level equivalent qualification which gives the student a chance to access prestigious Monash University. If students follow the A/Level then they need to score very high marks at their A/Levels to enter Monash University. But 90% of our students progress to Monash University. At MUFY, it is easy to score marks as the students' knowledge is not measured only on exam basis. Students can score marks from practical learning such as assignments, presentations, group discussions etc.
Being just a three and a half hour flight away from Colombo, Malaysia is a convenient study destination and safe living environment which is why a large Sri Lankan student community has made it their preferred study destination. Students can also benefit from lower living costs compared to other popular study destinations. Airfares are affordable thereby enabling students and parents to travel frequently.
When considering the economic boom predicted to occur in South Asia over the next decade, MonashMalaysia graduates will have the added advantage of local knowledge and the ability to collaborate with an extensive network of people in the region.
In this scenario, parents consider transferring to Monash University Malaysia after studying at a Monash College in Sri Lanka. Sri Lankan students after O/L have the opportunity to start their Monash University Foundation Year and complete upto the first year of the degree in Sri Lanka and transfer to Monash University Malaysia to complete their degree or even Monash Australia for balance two or three years.
The Monash University Sunway campus is just 40 minutes away from Kuala Lumpur with easy access to shopping malls, medical centres, banks, restaurants and theme parks. Monash UniversityMalaysia offers courses from faculties of Business, Engineering, Information Technology, Medicine and Health Science, Arts and Social Sciences, and Science. Now over ten years old, the Sunway campus of is an exemplar of transnational education
The campus continues to develop steadily, and now enjoys excellent facilities for world class education and research. It has 40 science labs, 24 labs for engineering, radio and TV studio, auditoriums with 350 capacity each, lecture theatres and a fully equipped library containing collection of more than 51,000 items.
It has a diverse and multi–cultural environment with more than 3,300 students from 47 countries including Indonesia, Pakistan, Bangladesh, Sri Lanka, Singapore, and Korea .
Follow @timesonlinelk
comments powered by

Disqus