Horizon Campus: University of London Open Day July 19 at City Campus Premises
View(s):

Horizon Campus will hold an Open Day with the delegates of The University of London InternationalProgrammes in attendance, on the 19th of July 2013, at its City Campus premises. Prospective students and parents who wish for their son/daughter to study for a prestigious University of London degree, with Horizon Campus are warmly welcomed to attend this event.

The event provides the opportunity for students/parents to get an insight into the history and the opportunities provided by the University of London, an insight into the respective degree programmes on offer by the Horizon Campus and get advice on any issue pertaining to admissions, entry criteria, scholarships etc..directly from staff representing the University of London International Programmes.Mr. John Ferra, Deputy Director of the University of London International Programmes at the London School of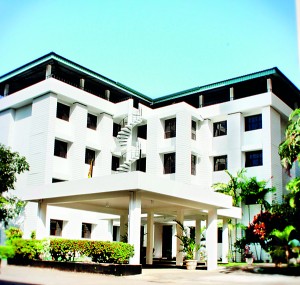 Economics (LSE), Prof. Jenny Hamilton, Director, Laws Consortium and Mr.Chris Jenny, Senior Manager Admissions is scheduled to be in attendance at this event.
Horizon Campus has taken this opportunity of organizing the Open Day at its City Campus premises, with the sole intention of giving an opportunity for students to experience firsthand, the facilities within which they would be studying for their chosen degree programme. Prospective students and parents would not only be able to witness the peaceful and quiet atmosphere within which Horizon campus is based in the heart of Colombo, but also witness the classroom facilities, library, computer facilities, student recreational areas etc.., which are essential to reading for a world recognized degree offered by the University of London International Programme.
Parents would also get the opportunity of meeting the hierarchy of Horizon Campus as well as the lecturers and registered students, in person. This would provide an opportunity of gaining information on the degree of interest, lecture schedules, internal exams, local scholarship schemes etc.. This would certainly be invaluable, as the University of London International Programmes have already opened for registrations for this academic year 2013/14, and decisions on your future has to be made with the best possible advice, with less time consumption, as possible.
Horizon Campus was inaugurated three yearsback and has thus far delivered diploma/degree programmes in several fields of study. Horizon has now established its "City" Campus in the heart of Colombo, with student convenience and affordability in mind. Though the location of the City campus is at the heart of Colombo, the management of Horizon has endeavored to keep to its ideals of providing a serene and holistic atmosphere for students. Thus, choosing a setting that mirrors its idealogy of a campus location to deliver its degree programmes
We at Horizon have taken the responsibility to prepare students for 8 degrees offered by the world renowned University of London International Programmes. The first batch of students have already completed their first year of studies, having sat the recently completed exams, held last May. A further batch of students, have already registered with Horizon Campus, for this coming academic year. Amongst the many degrees offered by the University of London, we have taken the task of providing lectures and support services for
- Law (LL.B.)
- Bsc.in Economics
- Bsc. In Banking & Finance
- Bsc. in Economics & Finance
- Bsc. In Accounting & Finance
- Bsc. In Politics & International Relations
- Bsc. In Economics & Management
- Bsc. In Accounting & Law.
For reservations and further information on the University of London International Programmes Open Day, Call Lalani on 0716 613 613or 2 369 201. You could also visit us on www.horizoncampus.edu.lk or contact us at ul.info@horizoncampus.edu.lkWe would also like to invite you to visit us at 7, KirimandalaMawatha, Colombo 5.
Follow @timesonlinelk
comments powered by

Disqus