Free Seminar on Medical University Admission UK, USA, Canada, AUS, Europe and Malaysia
View(s):

"Medical University Admission" seminar is a one-stop destination for students and parents to explore unbiased information about Medical universities, MBBS/MD programs, Medical and Health science education and career opportunities abroad. This seminar will be unique and will be the first of its kind in Sri Lanka. The organizers of "Study Medicine Abroad" would like to invite O/Level and A/Level students to reserve their free registration for this seminar by calling us on 0777 662233
Free Seminar on Study/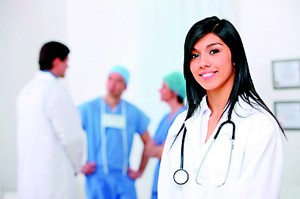 Work Abroad
The free seminar will be an ideal opportunity for students and parents who are looking at world recognized Medical and Health Sciences degree programmes. Students can gain valuable information such as
- Study & work opportunities in overseas
- Affordable – Total cost 3.2million onwards
- 100% Visa Success rate,
- Success stories of past graduates who are working in USA, Canada, UK, Australia and other European union countries
- No need to show bank balances /sponsors
- More than 1000 medical graduates successfully practise in Sri Lanka & overseas
- Fully recognized by Sri Lankan Medical Council (SLMC) & World Health Organization (WHO)
- Hundreds of universities and degree programmes
Unbiased admissions and visa advice – FREE
If you are passionate about Medicine and Health Sciences and is on the verge of selecting a career in Medicine and Health Care, this could be the moment your are waiting for. Over the years the demand for high quality Medical education has increased all over the world.
Globally the demand for Medical Doctors has increased more than 22 percent during the last 10 years according to WHO (World Health Organization). In a developing country like Sri Lanka this can be a really good opportunity today than ever before.
All major education destinations
The seminar will cover all major Medical study destinations like USA, Canada, Australia, New zealand, Malaysia, UK, Europe, and Sri Lanka. The students and parents will have a chance to meet experienced university staff to discuss about range of degree programs in Medical and Health Sciences to suit their budget and career aspirations. Students also have the option of finding out about various scholarships and payment options in different universities. Free advice on student visa will also be provided upon request.
MD / MBBS / BS-MD options
The free seminar will cover many world leading universities and Medical systems. Students and parents can obtain free advice about the each medical system and select the best degree program to suit their education and career requirement. Furthermore, the options available for Sri Lankan students to practice Medicine overseas and to join the best education and health-care systems are discussed for the benefit of students seeking overseas career placements.
Reserve your FREE seats today
Time: 9.00am
Date: 20th July 2013
Venue: The Auditorium, 308-310, R.A. De Mel Mawatha, Colombo 03.
Since limited seats are available please confirm your participation and reserve the seats. For reservation & further information please contact Inthi on 0777 66 22 33.
Follow @timesonlinelk
comments powered by

Disqus