Classic rock night this month
View(s):

Rock band Angel Down is putting together a classic rock night that will revisit the back catalogs of Jimi Hendrix, Deep Purple, Pink Floyd, Led Zeppelin, Bad Company, Kansas, Aerosmith, Guns N Roses, Bon Jovi and at The Manchester on June 30.

The concert is set to feature Lasith, Lahiru and Kusal of Angel Down, Prabodhya Fernando, Chatz Fernando and Yenuka Laknow. The show is scheduled to kick off at 6.00pm.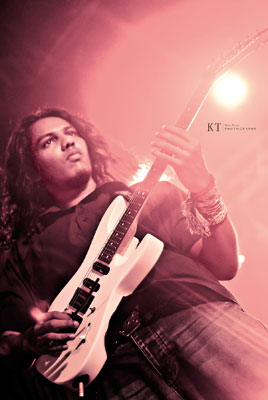 "As a heavy metal band, our musical roots run deep into the sounds of Jimi Hendrix, Black Sabbath, Deep Purple and the lot," Lasith Fernando of Angel Down said in a statement. "If it weren't for them, we really wouldn't have our craft as we know it today. So it's just going to be a brilliant experience playing and paying tribute to the music we grew up on, the music that's made us and the music that still gets us hard." Prabodhya Fernando will be joined on stage by his sister Chatz Fernando, who is among the pioneering female rock vocalists of the country and a published recording artiste.
"I've been performing professionally since the age of 15 and I've since laid down my roots as an entrepreneur and businesswoman," Chatz said in a statement. "But music has always been and always will be an integral part of my life. So I can't wait to pay tribute to the artistes that have been a huge part of my life." Tickets for the show at Rs.500 will be available at the gate and early bird tickets are already on sale at Rs. 300. Tickets are available for purchase at The Manchester.
For more details on the performers:
Angel Down – http://www.facebook.com/angeldownband
Prabodhya Fernando – http://www.facebook.com/Prabodhya
Chatz Fernando – http://www.facebook.com/ChatzFernandoOfficial
Yenuka Laknow – http://www.facebook.com/yenuka.laknow
Follow @timesonlinelk
comments powered by

Disqus