St. Sebastian's outstanding in sports as well as studies
View(s):

St. Sebastian's College a Catholic Educational institution situated in Moratuwa is considered as a prestigious school in Sri Lanka.

Established in 1854 on the verandah of St. Sebastian's Church, Moratuwa, with 11 pupils, St. Sebastian's College was administrated by the Parish Priest with the help of a Headmaster as an English medium College. In 1926 the administration was handed over to the De La Salle Brothers on a request made by the Catholics of Moratuwa. The last headmaster of the school was Mr. Lawrence Perera and the first Brother Director was an Irishman, Rev. Bro. Bonaventure Idus.

Cambridge Senior and Junior school certificate classes were organized and the school was registered as a secondary school in 1927. Realizing the necessity of rapid development in the school, a ten acre block of land at Uyana, Moratuwa was purchased. The college commenced operations on December 23, 1930. With the takeover of the Denominational assisted school by the government in 1960, St. Sebastian's College decided to continue as a non-fee levying private school.

In 1989 the principal, Rev. Bro. Granville Perera started an overall building project for the school and in two years 16 primary classrooms were constructed. In March 1991 Rev. Bro. Emmanual Nicholas the Provincial Visitor introduced a Board of Governors as an advisory body to assist the administration of the college. President's counsel, Mr. Eardley Perera was appointed as the Chairmen of the Board of Governors.

St. Sebastian's College entered a new era in 2003 when Rev. Bro. Henry Dissanayake, the Provincial Visitor of the De La Salle Brothers handed over the college to his Grace the Archbishop of Colombo in April 2003.

Today St.Sebastian's is boosted with 3250 students and a well qualified and enthusiastic staff of 200. The first Rev. Father Rector was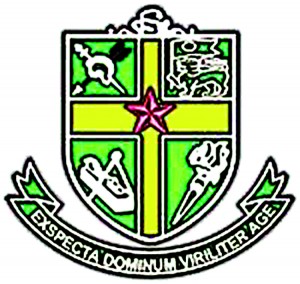 Rev.Fr. Bonnie Fernandupulle. He still serves as Rector and Principal of the college. At Present there are four more Rev. Fathers in the priestly community namely: Rev. Fr. Prasad Niranjan – Vice Rector, Rev. Fr. Ruwan Pradeep – Principal of Middle School / Prefect of Games, Rev. Fr. Daya Dharshana – Principal of Primary School / Bursar and Rev. Fr. Treesan Silva – Priest-in-Charge of the college boarding /House Bursar. Classes functions from Grade 1 to 13 and for each grade there is a sectional head.
Over the years Sebastianites has earned a reputation due to their academic excellence. Since the inception students have been upholding major achievements in public examinations. 216 students faced the G.C.E. Ordinary Level examination-2011 and six of them obtained 9 A's, thus gaining a remarkable achievement of more than 89.8% qualifying for the Advanced Level.
Two hundred and nineteen (219) students faced the G.C.E. Advanced Level Examination in 2012 and 26 of them obtained 3 A's and 25 of them were from the Commerce stream and one from the Arts stream. An average of 80% got through the examination. Because of
this St. Sebastian's Moratuwa took first place amongst Catholic boys' schools in Sri Lanka.
Apart from education, students take part in various activities as education alone will not help them to build a brighter future. Over the years St. Sebastian's college has been having a very high reputation in sports such as basketball and cricket. The Sebastianites have produced several outstanding players such as cricketers Duleep Mendis, Roger Wijesuriya, Susil Fernando, Prasanna Jayawardhana, Romesh Kaluwitharana, Sajeewa de Silva, and Dinnusha Fernando. Basketball players Nihal Fernando, Vincent Fernando, Elmo Jayawardhana, Duncan Jayawardena, Rex Perera, Srikalal Fernando , Samson de Mel, Kumar Fernando, Anuradha Cooray, Priya Cooray, Sriya Cooray, Shiranka Fonseka, Chaminda Alwis and Major General Lawrence Fernando have done well in this field.
During the years 2011 and 2013 Sebastianites emerged All Island Sri Lanka Schools Novices Champions in swimming in 2011 and 2012 and were "Widu Deya" senior overall champions as well.
Sebastianites are also very good in tennis and badminton. They bagged the overall tennis championship in 2012, (Under 15 Champions, Under 17 runners-up, Under 19 runners-up). Sachin Dias was ranked as the No. 1 under 19 badminton player and he represented Sri Lanka at the "World Junior" (in Japan) as well as the "Asian Junior" championships. Janishka Perera was ranked as the No 1 player in the Under 13 age group.
Sebastianites have done well in athletes as well. In long jump Dinal was placed sixth among the best 10 to participate in the Commonwealth Games to be held in Sri Lanka in the near future after obtaining first place at the All island Athletic meet in 2011. Seniru Jayawardhana won first place and Sumanga Fernando took second place in High Jump in the under 12 age category at All Island John Tarbat Junior Meet while Shehan Fernando emerged second at the All Island 110m hurdles event.
The college motto is "Exspecta Dominum Viriliter Age", meaning "Expect the Lord and act manfully" in Latin. With the support of four Bishops, 80 Priests and Rev. Brothers, Rev.Fr Bonnie Fernandupulle has transformed the school into a modern institution and has raised its profile academically in sports as well as in discipline.
- Sujitha Miranda
Follow @timesonlinelk
comments powered by

Disqus