American College of Higher Education – Your choice for higher education
View(s):

ACHE is a pioneer Higher Educational institute in Sri Lanka and proved 17 years of academic excellence. It is now the international off-campus of Broward College, Florida, USA and approved by the accrediting commission on Colleges and schools, the Southern Association on College and Schools (SACS) USA.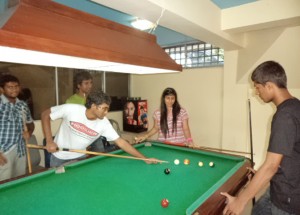 Students can follow a recognised American Degree, British Degree, Diploma or Certificate choosing from a variety of programmes. Our programmes will include English, Computing, Education, Business, Psychology, Speech Communication and many more.
These study programmes carry a lot of weight because they are highly recognized in the industry and in their respective fields. They make a significant impact on career advancement.
ACHE was the pioneer in introducing the psychology diplomas to the private higher education field in Sri Lanka. This makes these diplomas so well recognized and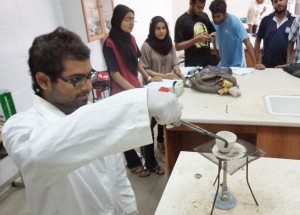 accepted both here and overseas.
ACHE also conducts teacher training courses for those aspiring to take to teaching as a career. The two courses on offer in this segment are the Early Childhood Education Diploma and the Primary Teacher Training Diploma.
ACHE is also approved by the Tertiary Vocational Education Commission of Sri Lanka.
ACHE last year tied up with Edexcel International, UK, the leading provider of internationally recognized qualifications, to offer BTEC Higher National Diploma programmes in the areas of Business Management and Computing.
Students who have successfully completed their Ordinary and Advanced Level examinations are eligible to register for this programme. The BTEC HND programme takes 18 months to complete, and places emphasis on imparting practical knowledge and skills to students in addition to equipping them with comprehensive theoretical knowledge. Students will be assessed based on assignments, which will have to be submitted periodically, rather than through written examinations.
The BTEC HND programme offered by ACHE in collaboration with Edexcel International will greatly assist students to further progress in their careers since it is a qualification that is highly recognized in all parts of the world. The BTEC HND programme is equivalent to 2 years of a Bachelor's degree, and offers students the option of continuing their studies in Sri Lanka or else migrating to UK, Australia etc. to complete their final year degree. There will be three intakes each year for the BTEC HND programme – in January, September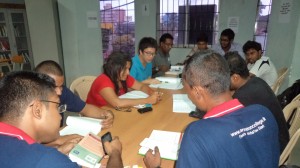 and May and students are free to choose between weekend or weekday classes according to their preference. Each batch will consist of a maximum of 30 students, to ensure individual attention for each student.
American College also has entered into a partnership with the Guangzhou Civil Aviation College, China to provide specialized aviation courses, that are high quality and affordable, for Sri Lankan students. Guangzhou Civil Aviation College is an institute sponsored and funded by the Government of China and approved by the Ministry of Education, China. It is also recognized as being amongst the top fifteen higher vocational institutes in China.
Under this partnership, ACHE will offer six programmes of study including Tourism and Travel, Aircraft Maintenance Engineering, Aircraft Structure Engineering, Avionics, Electrical Engineering as well as Computer Network Engineering and Telecommunications. This programme involves one year of study in Sri Lanka, and the next year in Guangzhou Civil Aviation College, China. The qualification offered by Guangzhou Civil Aviation College is an industry recognized qualification, and upon completion of the programme, students can seek job opportunities in the airline, tourism and hospitalityindustries in China or all parts of the world.
Follow @timesonlinelk
comments powered by

Disqus