Into the heart of colour
By Shaveen Jeewandara
Mettasena captures the sights of vibrant Chiang Mai in his exhibition 'f-Stops 2012' at the Art Gallery this week

View(s):
For a man whose name is almost synonymous with fashion photography in Sri Lanka, Padmakumar Mettasena, has come a long way.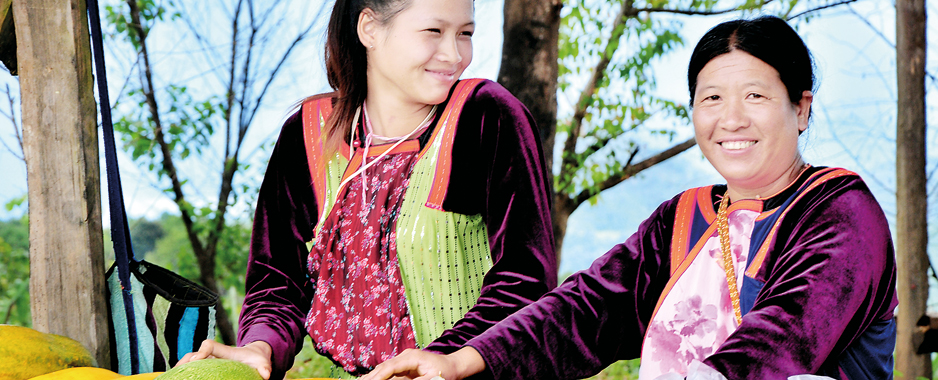 His career took off with a bold walk-in interview at the Sunday Times back in the 80's. The glow in his eyes upon receiving a commendation from the then Sunday Times Editor, Vijitha Yapa, has never faded. Ever resourceful, he has made his mark as a professional photographer and is much sought after today. Readers will remember his regular cover shots for the Mirror magazine and his coverage of some of the big stars visiting our shores.
An all rounder of sorts, Mettasena has traversed many facets of artistry including lyric composition, but his heart and soul will always remain true to his first love – Photography.
His forthcoming exhibition sees Mettasena as a travel photographer. Visiting Chiang Mai, the little known but culturally significant city in Northern Thailand was an inspirational journey for him. "My journeys always take me into the heart of colours," Mettasena says. "Colours, and experimenting with them has always been my concept, and Chiang Mai is one of the most vibrant places on Earth."
The idea behind his latest foray was to find a budget travel location that wouldn't compromise on scenic beauty, but Mettasena says what he found was a budget travel location that is beautiful beyond words – pictures would simply describe it best. The trip to Chiang Mai was on his mind since 2009, but other commitments always got in the way. Finally though, he realised it was not a dream to let go of, as he trained his lens on the scenic valleys of Northern Thailand, with the sponsorship of the Tourism Authority of Thailand and Thai Airways.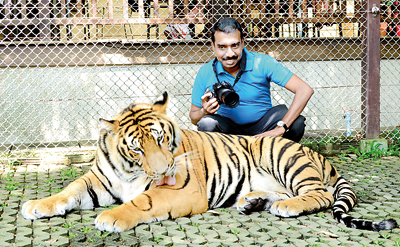 "The place is much like Sri Lanka, beautiful in both landscape and people, but there's much that we can learn from Chiang Mai," he feels. "The people over there are devout and holy in conduct." There are over 300 Buddhist temples offering a sense of tranquillity. Mettasena tells us that he has successfully captured the fusion of man and religion, in that peaceful setting.
Religion, culture and wildlife, as with most tourist destinations are the elements that Chiang Mai rides high on. There are seven major festivals each year, ranging from festivals worshipping the gods to flower festivals portraying the bountiful horticulture.
"The flower festival is what I came across, and this was gold to my eyes. The colours and culture blended brilliantly and it is a must-watch on a Chiang Mai tour," he adds. It is a three-day festival held during the first weekend in February each year. This event occurs when Chiang Mai's temperate and tropical flowers are in full bloom, while 'Loi Krathong', held on the full moon of November sees thousands of people assembling to float banana-leaf containers (krathong) decorated with flowers and candles into the waterways, worshipping the Goddess of Water.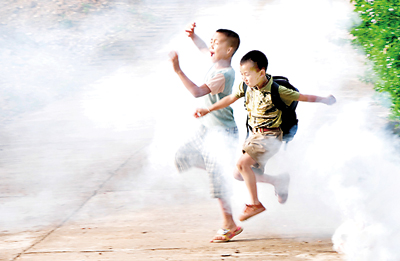 Wildlife is aplenty at Chiang Mai, with an Elephant Nature Park, just about one hour's drive away from the city. Mettasena recalls an interesting episode at the Mae Rim Tiger park, an establishment where tigers are free to roam.
"I was reluctant to go into the park initially, but a friend of mine urged me in, and the snaps I took of the tigers are some of the best I've shot." Safety is assured he adds, but it is human nature for doubts to set in. "Once you get over the fear – nothing compares," he says.
Mettasena's latest exhibition 'f-Stops 2012', to be held from December 19-25 at the National Art Gallery from 8.30 a.m. to 7.30 p.m., will bring to you the best of Chiang Mai, and his hope is that local travellers will get to taste the beauty of the countries around us without making too large a dent in their wallets.
Follow @timesonlinelk
comments powered by

Disqus