Tamil-speaking US troops
View(s):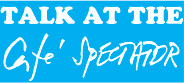 The United States, desperately in need of troops for its overseas military adventures, has been more than willing to recruit non-American legal residents who come from Asia, Africa and Latin America.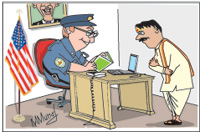 In return for their services in the military — be it in Iraq or Afghanistan – these expatriates are on a fast track to become naturalised American citizens armed with US passports. Those fighting, and in some cases dying, as US soldiers in Iraq and Afghanistan include Indians, Mexicans, Nepalese, Filipinos and at least one Sri Lankan (who died in a helicopter crash in Afghanistan recently and was featured in our Plus section).
Last week, the Pentagon announced a new programme — called Military Accessions Vital to the National Interest (MAVNI) — permitting immigrants with special language skills to enlist in the US Army. At the end of basic training in 10 weeks, they have been assured of US citizenship.
Interestingly, the Pentagon is looking for native speakers of 44 world languages, one of them being Tamil (but not Sinhalese). In the programme, Tamil has been listed as a spoken language in South India, not north Sri Lanka. Is this a premonition of Tamil-speaking US troops landing one day in south India in a remotely distant future?
---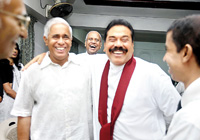 For Auld Lang Syne
Former Chief Justice Sarath N. Silva and President Mahinda Rajapaksa arrived at the same time to pay their last respects to former Supreme Court judge and acting Chief Justice Raja Wanasundera who passed away on Wednesday.The President, before leaving the parlour of a leading funeral undertaker, put his arms around his long-time friend now a bitter critic of the President, shook his hands and asked him what he could do for him.
Silva said he did not want anything but said the action initiated to impeach the Chief Justice would be detrimental to the judiciary and should be stopped. "There are serious issues concerning her so that is why this action has to be taken," was the President's reply.
---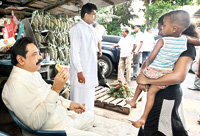 Pineapple PR
President Mahinda Rajapaksa who attended a temple ceremony in Attanagalla later took part in a lunch hosted by Deputy Minister Sarana Gunawardena. If he did not choose to have dessert there, Rajapaksa did so at "Premadasa Annasi Welendasala" (Premadasa pineapple boutique).
Mang vitharak nemei. Saranath kanna (not only me, Sarana also should eat), said Rajapaksa turning to the Deputy Minister. After the impromptu pineapple sampling ceremony was over, Rajapaksa exchanged views with other vendors and bystanders who had crowded the pineapple boutique.
---
Lankan media for Obama
Tuesday's Presidential election in the United States is drawing considerable interest worldwide.
The billion dollar question is who will win – is it Democrat Barack Obama or Republican Mitt Romney?
Officials of the American Center in Colombo showed an Obama-Romney debate on widescreen mostly for the media. At the end of the event, Center officials took a vote from among those present.
In terms of this, Obama won by a comfortable majority. However, none of those who raised their hands had a vote in the United States.
---
Govt. MPs under whip's watch
The Chief Government Whip's office wants to maintain a record of performance of MPs during Parliament sessions.
Among the factors he will consider is the MPs' attendance, participation in committee meetings, taking part in debates and other general activities by the group.
The data are to be placed in their 'personal files.' Political sources say their performance would be a key yardstick when giving them promotions and posts in the future.
---
A ring from the rear
A Tiger guerrilla suspect on a visit to the Vavuniya Courts ended up on a surgeon's table after trying to smuggle a mobile phone. Concealed in the posterior part of his body, the phone had found its way to his stomach. The reason was the bumpy bus ride from the prison to the courthouse.
Instead of answering questions at the courts, the suspect underwent emergency surgery to have the phone removed. Prison officials were alerted after he began to sweat and had bouts of unconsciousness.
---
Militarisation of diplomatic service
External Affairs Ministry  G.L. Peiris has received Government approval for new diplomatic appointments where key serving Army officers are being posted to number two slots overseas. In terms of this, Major General Shavendra Silva will be Sri Lanka's Deputy Ambassador in South Africa. He is currently Deputy Permanent Representative to the United Nations in New York.
Major General Jagath Alwis will be the new Deputy Ambassador to Israel. Formerly in charge of the military component of Presidential Security, he is now Director General-General Staff (DGGS) at Army Headquarters.
Major General Kamal Gunaratne will be the new Deputy Ambassador to Brazil. The current Ambassador is former Police Chief Mahinda Balasuriya. Maj. Gen. Gunaratne is currently Adjutant General at Army Headquarters.
---
Rainbow wedding of Sally's daughter
Both government and opposition politicians attended a wedding of the daughter of former Colombo Deputy Mayor Azad Sally this week. It was held at the Cinnamon Grand.
Nava Samasamaja Party Leader Wickremabahu Karunaratne was also among them.  When he was wishing the new couple he described the wedding as a "Rainbow Wedding" saying all political parties are there.
---
Three-wheelers to be regulated
Government will shortly introduce measures to regulate and control three-wheeler scooter taxis.
The move is being initiated by Private Transport Minister C.B. Ratnayake.
---
Kandy mayor told to evacuate
Kandy Mayor Mahendra Ratwatte had to evacuate his official residence last Thursday due to risk of a rock slide.
The National Building Research Institute had advised him to leave his official residence as the area had been identified as facing the threat of a rock slide. The road between Gannoruwa and Halloluwa was also closed on that day due to the risk of land and rock slides.
---
PM returns, but must rest for some weeks
Prime Minister D.M. Jayaratne who underwent treatment at the Johns Hopkins Hospital in Baltimore, in the US, is due back in Sri Lanka in the coming week.
Parliament has already granted him leave for three months. His aides say he would return to active work after recuperating for some weeks.
Follow @timesonlinelk
comments powered by

Disqus