' With You, Without You ' Woes of war
View(s):

"Oba Nathuwa Oba Ekka" (With You, Without You), Prasanna Vithanage's 7th film direction had its European premiere at the ongoing 56th London Film Festival. Prasanna's film had three screenings for which tickets sold out weeks in advance of the screening from  October 10 till October 23.

Screened in the category of 'Film in Love', the movies relating to the theme of love, "Oba Nathuwa Oba Ekka" has been described in the festival catalogue as "Sri Lanka's independent cinema at its best".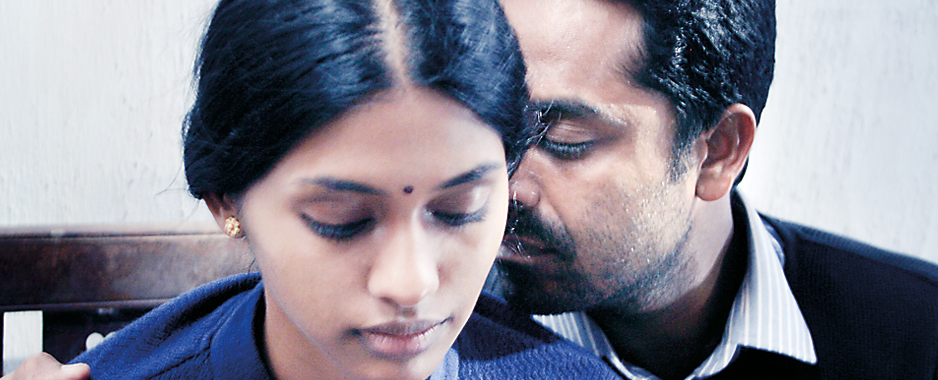 It further described that the film arguably was Prasanna's best work so far. "Akin to The English Patient, it is set in the months after war and deftly explores the emotional fall-out of such trauma on the lives of ordinary people,".
Selvi is a beautiful but quiet Tamil refugee (powerfully played by Anjali Patil) who catches the eye of a middle-aged Buddhist pawnbroker when she comes to cash in her last jewellery. Immediately captivated, the pawnbroker follows her back to her temporary home. Discovering she is about to be wed for money to a very old man, he throws caution to the winds and offers to marry her instead. Selvi soon moves into his house and slowly falls in love with her saviour, but neither of them ever talks about his or her past; until an old army friend of the pawnbroker turns up, and a terrible secret emerges.
"When I was reading Fyodor Dostoyevsky's novella "The Meek One" over and over again, two things plunged into my mind. One was its probe into masculinity and the second was questioning how consumeristic values deprived people of human connection. When adapting this novella to a film, I based it upon the biggest issue facing our country, which is the ethnic conflict," said Prasanna on the creation of the film.
"We live in a society which still has unhealed wounds from a war that lasted over 30 years, killing over tens of thousands of people. Confrontation between a man from the majority Sinhalese and a woman from the Tamil minority became the dramatic premise of my script. Their struggle with their own past for me was a metaphor for the struggles of the nation as a whole,".
The film marks talented theatre actor Shyam Fernando's debut role in cinema. Others in the cast include Indian actress Anjali Patil, Wasantha Moragoda and Maheshwari Ratnam.
M.D. Mahindapala handled the camera while A. Sreekar Prasad did the editing and , Lakshman Joseph De Saram wrote the musical score. Tapas Nayak is the sound designer and Rob Nevis the production designer. Daminda D. Madawala is the assistant director and Ebert Wijesinghe handled the make-up. Kalpana Ariyawansa and Vindana Ariyawansa contributed as line producers.
A co-production by India and Sri Lanka, Lasantha Nawarathna and Mohamed Adamaly produced "Oba Nathuwa Oba Ekka". Rahul Roy, Iranthi Abeysinghe, Sunil Fonseka and Nadira Adamaly joined as the executive producers.
Follow @timesonlinelk
comments powered by

Disqus