Kalumaali: It's not just another 'once upon a time'
View(s):

In how many ways can the same story be told anew? This seems to be the question posed by seven-year-old Saki to the adults in her life through the course of the play 'Kalumaali: A Fairy Tale for Grown-Ups'. She requests that this much-loved story be told and retold to her – by her mother, her grandmothers, her father and even family friends. The many versions of the story, while being entertaining, also reveal the complex and deep realities of these individuals, the interplay between them and the challenges of bringing up children in modern times.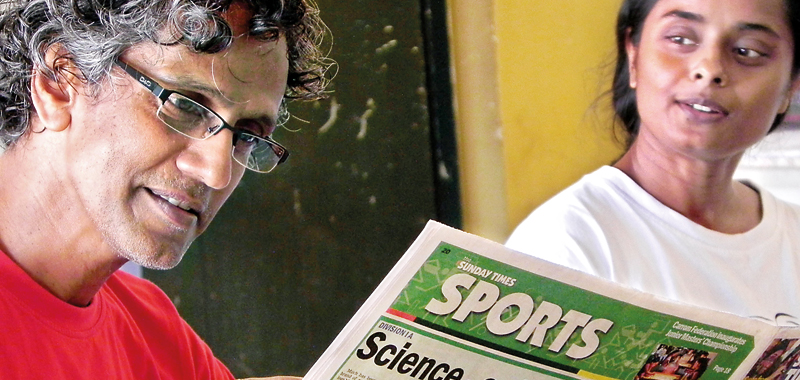 'Kalumaali' will be performed entirely in English on two nights and entirely in Sinhala on two nights—making it a truly unique theatre experience. Directed by Ruwanthie de Chickera, 'Kalumaali' brings together artists who are loved and respected by both English and Sinhala audiences. A highlight of this production will be the much looked forward to return to the stage by Iranganie Serasinghe.
Two talented child actresses will also be introduced to audiences through this play, while experienced performers such as Kaushalya Fernando, Nadie Kammallaweera, Lakmini Seneviratne and Gihan de Chickera will also be part of the cast.
The story behind the creation of 'Kalumaali' is also a saga in itself, as it is the result of a writing effort that spanned nearly two years. It all began when Ruwanthie de Chickera invited 13 women of the Sinhala and English stage to look at their experiences of motherhood through the lens of theatre. For over a year, the women wrote letters, lists, songs, and yes, fairy tales, exploring the ways in which their lives had been changed and challenged by motherhood. This produced a bilingual manuscript of over 300 pages.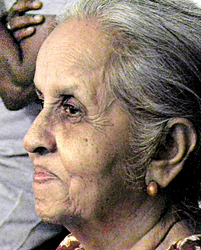 Although the seed for 'Kalumaali' was planted in just one of these writings, this production seeks to creatively present the essence of the poignant, witty and sometimes brutally honest insights recorded throughout the manuscript.
'Kalumaali' is backed by the Sunethra Bandaranaike Trust. The co-sponsors are Unilever and John Keells, while the print media sponsors are Wijeya Newspapers.
Presented by the Stages Theatre Group, 'Kalumaali: A Fairy Tale for Grown-Ups' goes on the boards at the Lionel Wendt from September 13-16. The English shows will be performed on
Thursday, September 13 and Sunday, September 16 and the Sinhala shows on Friday, September 14 and Saturday, September 15. All shows start at 7.15 p.m. Tickets will be available at the Wendt from September 1 onwards.
Follow @timesonlinelk
comments powered by

Disqus