The Norochcholai coal fired power plant has now become the talking point after delays in generating its full capacity.
Criticism is mounting particularly after repeated power interruptions countrywide. However, the Ministry of Power and Energy maintains that there would be no power cuts.
These developments have led to a ban on members of the public visiting the Norochcholai power generation plant. The giant power generation complex was drawing large crowds from different parts of the country.
Visitors including school children are not allowed into the complex. They are now invited to see a film show on the project. Thereafter, visitors are taken on a tour by bus, outside the complex, where a guide shows them a piece of coal and later explains how the project works.
W. Joseph Fernando, the owner of an eatery nearby complained that business was now low. The reason – denying access to visitors has led to a drastic drop in sightseers. He has learnt from employees in the complex, who come for meals at his eatery, that there were several shortcomings that needed to be addressed.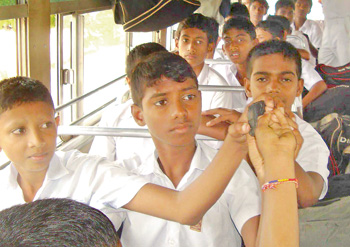 We went to Norochcholai and this is what we saw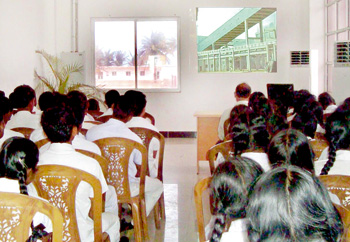 Welcome to the tour by digital devices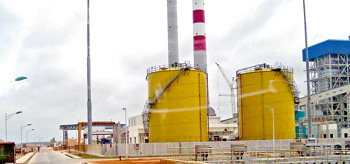 Questions galore over the power station's capacity