With the influx of new students after the O/L examinations and also having received the A/L results, students should choose wisely before making a commitment. A/L passes are not compulsory for anyone wishing to study for the BCS HEQ Professional Exams.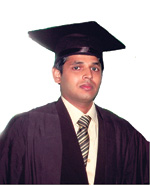 Mr. Koshal Krishnakumar -PGD Sri Lankan Prize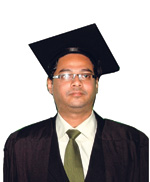 Mr. Ishan Balasuriya-Diploma World & Sri Lankan Prize Winner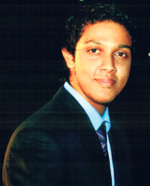 Mr. Lakshitha Liyanage- Certificate Sri Lankan Prize
ESOFT has more than 10 years of experience in preparing students for the BCS examinations and our students have claimed many Sri Lankan and World prizes along the way. At the last Graduation ceremony, our students stole the show by winning all of the awards that were on offer including Sri Lankan Prizes as well as World Prizes.
Our academic panel is well qualified, experienced, and dedicated to the task at hand. One of the main reasons for our success is the perfect blend of full-time and visiting Lecturers that we utilize, thereby allowing us to incorporate vital practical experience into the lessons.ESOFT Computer Studies (Pvt) Ltd has obtained the highest possible recognition by being accredited by the BCS for all three levels of the Programmes. This is indeed a unique achievement as no other organization in the World can claim such a feat. BCS accredited course providers have not only made a commitment to a BCS code of practice but have also been assessed by BCS examiners.
We offer the BCS Higher Education Qualification (HEQ) as a full-time Degree programme under the designation of BCS-Plus. The course is conducted full-time, on all weekdays and covers the BCS subjects as well as additional modules including SCJP, MCTS, CCNA, Web Designing, Hardware and Networking, and more. The exams can be completed in 18 to 20 months and thereby provides a fast track to gainful employment or entrance into a Master's Programme such as an MSc or MBA.
The course fee for the entire duration is only Rs. 249,000 and as an added incentive, students that make a minimum payment of Rs. 100,000 are provided with a brand new SlimTop Computer to help them in their studies. More attractively, the student is given a brand-new Laptop computer when the payment is made in full at registration. When most foreign Degrees are being offered at a million or more, this is truly an affordable and cost effective option to get you where you want to be.
A less demanding version of this programme is also available in part-time mode. The 11th Annual Graduation Ceremony of the BCS (Chartered Institute for IT) was held in October at the BMICH with the participation of over 500 awardees and their parents and well wishers.
Among the awardees were graduates that completed the BCS Professional Graduate Diploma (PGD) Level thereby gaining a qualification that is equivalent to a UK Honours Degree. This enables them to proceed to a Master's Level qualification and also gain fruitful employment, in a minimum amount of time, at a fraction of the cost of a standard UK Degree Programme. This is one of the main reasons as to why the BCS Higher Education Qualifications (HEQ), formerly known as the Professional Qualifications attracts a large number of professionals from the industry, as well as new recruits directly after leaving secondary school.
The BCS Higher Education Qualifications (HEQ) is a popular choice due to the following reasons:
1. Fastest path to obtain a UK Degree Level Qualification - namely, the three levels of the qualification can be completed within 18 to 20 months which is half of the time that you would invest in a Degree Programme.
2. Available in Colombo, Kandy, Kurunegala, Matara, Negombo, Jaffna, Batticaloa.
3. Economical option - the total investment including course fees, textbooks, examination fees is approximately Rs. 225,000 (part-time)
4. The Qualification is modular and students can choose the order in which they complete it. Some students do either the Certificate and Diploma levels in one sitting or the Diploma and PGD levels in one sitting, thereby reducing the time to complete the entire programme.
5. Two examination sittings per year - April and October. This considerably enhances your opportunity to complete the qualification at your earliest.
6. Classes are held in part-time mode on weekends either only on Saturday and only on Sunday, and also on weekdays in the evenings after 5.45 pm. Full-time classes are also available for those that would like to receive additional value through our popular BCS Plus programme.
7. At any given time, we have ten or more batches of the BCS Certificate Level classes, and three or more batches for the Diploma and PGD levels, thereby increasing your chances of finding a class that matches your schedule. Students are given the flexibility of choosing their classes / subjects from different batches to suit their busy schedules.
8. Established links with Institutions in UK and Sri Lanka thereby allowing a student that completes the BCS Diploma level here with us to proceed to UK to complete the final year of a BSc (Hons) Degree in Computing at an affordable fee.
9. Students that complete the BCS Diploma also have the option of joining various UK Top-Up Degree Programme offered in Sri Lanka and completing their BSc (Hons) Degree in just one more academic year.
BCS is currently going through a metamorphosis as it has aligned itself as the Chartered Institute for IT (CIIT) thereby paving the pathway for Professional members to attain Chartered Status. With the full implementation of this change-over, BCS HEQ will undoubtedly gain more prominence and more recognition in the ICT industry both nationally and internationally. Many leading organizations in Sri Lanka already provide lucrative employment to BCS qualified professionals, and universities including local ones are accepting the BCS qualification as an entry qualification into their Master's Degrees. The UGC has also recognized BCS HEQ as a suitable entry qualification for Master's Programmes.
Enrolment is now under way for the January intake with special batches being scheduled, and students and professionals that wish to obtain more information are invited to visit, or call on 0117 555 545 to talk to our Counsellors on how best you can leverage this qualification to suit your requirements. You can also obtain more information by visiting www.esoft.lk


2010 BCS Graduation Award Recipients