Aims to produce employable graduates with a sense of responsibility
National Institute of Business Management - Better known as NIBM to many - is the premier business education institute in Sri Lanka. Founded in 1968, it spans a period of 42 years and is constantly upgrading its products to suit today's needs.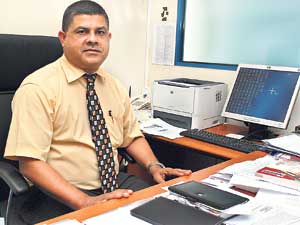 DMA Kulasooriya
Functioning as statutory body under the Ministry of Vocational and Technical Training. NIBM is a self-sustained public institution with a non-profit motive, always concentrating on the betterment of professionals in their relevant field. NIBM has been a leader in the educational field and has gained special achievements in this sector.
They are:
Approval obtained from University Grants Commission (UGC) for confirment of University level Degrees.
Obtained the ISO-9001-2008 certification for its quality of service.
Obtained the National Quality Award (merit) Certificate.
Established with all facilities with the higher standard of education at provincial level in Kurunegala, Kandy and Galle.
Upgraded all facilities at NIBM Head Office in Colombo to International level.
Courses approved by the University Grants Commission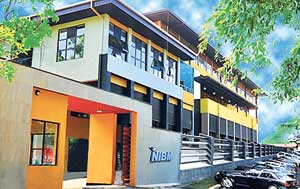 NIBM Colombo
NIBM provides facilities to obtain well accepted internationally recognized degrees at a lower cost to GCE A/L qualified students who will be short of a few marks to gain university admission. Degrees will be conducted by Productivity and Management Development (PMD) and Management Information System (MIS). The productivity and Management Development Division offers special degrees under the following categories.
Human Resource Management.
Logistic Management.
Industrial Management.
.Project Management.
MIS division offers a special degree in Management information system.
Overview of the programme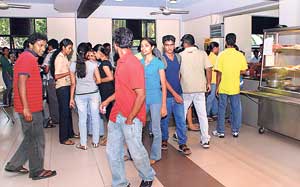 NIBM canteen
At NIBM we prepare students for the future……. NIBM BSc Special Degree programme is aimed at preparing students to enter the business world by developing a wide array of business skills.
This programme provides a broad exposure to all crucial elements that makes an organization to function well.
Our aim is to groom all our students with leadership proficiency, business proficiency and human relational skills to produce employable graduates with a sense of responsibility towards the nation. Outcome of the NIBM BSc Special degree programme:
A well groomed graduate with the required industry standards of knowledge and competencies.
An employable graduate with the strong understanding of organizational realities.

A contributing member of the society to enhance productivity.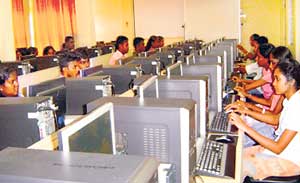 IT Lab
Key features of the programme
Free exit point at higher Diploma level and entry at stage one of the degree programme
Flexibility provided for industrial training and employment.
Choice of specialties in Human Resource management, Logistic Management, Project Management and Industrial Management.
Flexibility to follow the degree programme at NIBM regional campuses.
Affordable cost.
These special degree courses are to begin in January 2010. A large number of students have enrolled for these courses already. Visit: www.nibm.lk