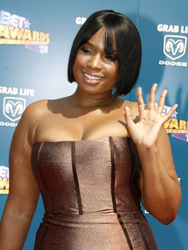 Jennifer Hudson
CHICAGO, Oct 25, 2008 (AFP) - The mother and brother of Oscar-winning actress and chart-topping singer Jennifer Hudson have been found shot dead at the family's Chicago home, according to Hudson's publicist and authorities.
A Chicago police department spokesman said the murders appeared to be the result of a domestic incident, but would not identify the victims.
Hudson's personal publicist Lisa Kasteler confirmed that the victims were Hudson's mother, Darnell Donnerson, 57, and her brother, Jason Hudson, 29.