Encouraged by the success achieved with the Pathbreakers Season 1 telecast over ETV last year. Aspirations Education has come up with a different concept to provide a totally new experience to the Sri Lankan viewers. Pathbreakers 1 saw undergraduates from 8 private institutions competing in groups of 3, in three qualifying rounds and the competition was conducted in case study format where they had to prepare reports and make presentations on selected topics at different levels of the competition. The winning team was rewarded with attractive cash prizes and a challenge trophy.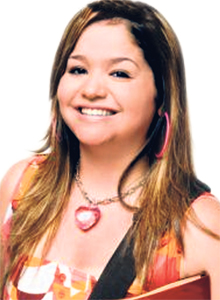 Aspirations Conquest on the contrary is focusing on school children of the age group 15 to 18 years and is based on a completely different format where the selected children are expected to show their team spirit, individual talents, knowledge and skills. The show will be composed of 12 episodes to be run over a period of 3 months starting from 18th October. Deviating from the stereo typed educational programmes aired frequently on the local channels the organisers are keen on making the Aspirations Conquest show - lively, interesting and exciting to attract both children and adults.
The selections initially will be made on a knockout basis and students will get an experience of a life time with opportunities to develop and enhance their leadership, teamwork and analytical skills all of which will contribute towards building up of self confidence in their march towards the desired goals.
Aspirations Conquest is the outcome of a joint effort of Aspirations Education and ETV. Mr. Ajith Abeysekera Chairman, Aspirations Education with his outlook on the present education system ventured on to a project of this nature, as he was confident that Aspirations Conquest would open fresh avenues to enterprising students to explore, discover and showcase their talents.
The launch of the initial programme though a tedious process was amply compensated by the unprecedented response received from the large number of students from schools in and around Colombo. The enthusiasm shown by them at the aptitude test itself reflected the need for such innovative programmes which give them the opportunity to utilise and exhibit their innate talents. Aspirations Education is greatly pleased to have embarked on this Reality TV Show which fulfilled a crying need of our youth, who will be the future leaders in years to come.
ETV/ Vanguard Management Services handles the entire production and the show will be telecast both on ETV and Derana. The main sponsors are the Navitas group, the reputed Australian education group with institutions in Australia, UK and Canada. The print media partner is the Sunday Times and Trans Asia Colombo is the hospitality partner.