The food of love
Valentine's Day is the perfect excuse for a romantic dinner for two. But what to serve is the question?

Everyone, from the ancient Egyptians to 21st century scientists, has attributed amorous properties to certain foods such as the artichoke, the pomegranate, the aubergine, oysters, and chocolate. The ancient Greeks believed the artichoke was the incarnation of a beautiful maiden with whom Zeus had fallen in love, while the Spaniards fancied the sensual curves and silky texture of the aubergine - which they called "berengenas" or apples of love. The French believed that asparagus and celery were particularly effective igniters of passion because of their shape. The courtship behaviour of pheasants and pigeons condemned them to many a French kitchen. By the 18th century, the passion for aphrodisiacs had reached such a fever pitch in European high society that there was a vogue for recipes that were said to promote love - usually luxury dishes offered as a token of affection and served before making a declaration of one's feelings. One such "aphrodisiac'' menu from a collection published in the 1800s boasts the following dishes: "Turtle soup, reindeer fillet in cream sauce, roasted young pigeon, watercress salad, asparagus in hollandaise sauce, bone-marrow pudding, coffee, coca."

But don't worry if your budget doesn't stretch to caviar and champagne this Valentine's Day. In fact, it's not so much food as the act of eating itself that sparks romantic feelings. Freud observed that from childhood the mouth is linked to feelings of hunger and desire, while Havelock Ellis was one of the first to recognise that the mouth is a kind of sexual organ, taking pleasure from the texture, substance and sensations of what we eat. In nutritional terms it is unlikely that any one ingredient can act as an instant aphrodisiac.

The Romans were so keen on oysters that they reportedly paid for them by their weight in gold. And Casanova is said to have eaten 50 raw oysters every morning in the bath together with the lady of the moment.

The B group of vitamins - especially B6 and B12 - are important players in the game of love. Found in dairy products, fish, whole grains, nuts and dark green, leafy vegetables, they keep your sex hormones running at optimum levels. Cholesterol, too, is a romantic hero because it is the main carrier of testosterone and estrogen. For a successful Valentine's Day dinner, you would be well advised to avoid carbohydrates such as pasta and potatoes, which can be heavy and encourage your brain to produce sleep-inducing hormones. Instead, serve protein-rich foods such as lean meat, poultry, fish and cheese, which are easy to digest and a good source of endorphins that energise your body. "So," says nutritionist Jane Clarke, "if you're making a meal for your loved one, instead of spaghetti bolognese think of something like tuna or a lean steak served with lots of attractive side accompaniments - grilled or lightly stir-fried vegetables and leafy salads." The other advantage of a light dinner is that it won't take too much time to prepare - leaving the rest of the evening free for all those declarations of love.


For that extra-special meal

Baked aubergines with basil, cream and cumin

2 large aubergines

olive oil, a good fruity one

2 medium-sized onions

1 teaspoon coriander seeds

1 teaspoon cumin seeds

2 large cloves of garlic

a small bunch of basil - about 25 large leaves

a few sprigs of mint - about 30 leaves

about 300ml cream.

Wipe each aubergine, then slice them in half lengthways and then again. Cut each piece into thick chunks. Warm some olive oil in a shallow pan - the amount will depend on how much your aubergines soak up, but you can expect to need at least a breakfast cup full - and let the aubergines soften and colour. What you are after are tender lumps of aubergine lightly golden on their cut sides. Lift the aubergines out with a pair of tongs on to kitchen paper to drain. Don't be tempted to miss this step otherwise the finished dish will be too oily. Peel and chop the onions and garlic and fry them gently in the aubergine pan, adding more oil if they are sticking. In another, smaller shallow pan, toast the whole spices. Added to the pan over a moderate heat, they will be in seconds. They should barely colour. Tip them into a coffee or spice grinder and whiz them to powder, or crush them in a mortar with a pestle, then stir into the onions. Tear the herbs up a bit and add them to the cream. Toss the onions and aubergines together, season them with pepper and jumble them into a baking dish. Pour over the cream and herbs and bake in a preheated oven at 180 degrees Celsius until golden and bubbling. It should be ready in about 30 to 40 minutes.

Clove chocolate cubes

Serve them on their own or with fresh figs, candied orange peel or vanilla poached pears.

600g plain chocolate, broken into pieces

200g dark (70 percent cocoa solids) cooking chocolate, broken into pieces

12 cloves, finely ground

750ml double cream

cocoa powder, to dust.

Line a tin measuring 4cm deep by 18cm square with clingfilm. Put both types of chocolate in a heatproof bowl and place over a pan of simmering water - make sure the base of the bowl isn't in contact with the water. Let the chocolate melt. Mix the ground cloves into the cream. Remove the chocolate from the heat and gently stir in the clove cream - do not beat. Pour the mixture into the lined container, smooth with a palette knife, and leave until set. Use the edges of the clingfilm to lift the chocolate slab from the container, turn onto a chopping board and peel away the clingfilm. Slice into cubes and dust with cocoa powder.

---
Love Story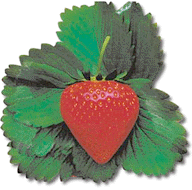 A big thank you to all our readers for sharing your 'love stories' with us. We are only sorry we could not publish more of your heart-warming and inspiring stories. Viva l'amour! And here are the winners.
Unexpected gift
It was during an inter-school circuit sportsmeet that I first came to know him. I was fourteen years old and he was only sixteen. But he was a handsome six footer, with a body that any man would envy. A guy like him was what I always wanted in my life. So I had no second thoughts when I said yes to him. For nine years we carried on our affair. During this period we never had any misgivings and became the best of friends. He never forgot special occasions like my birthday and the New Year and always gave me a gift. The sweetest memory I have of that period is the small chocolate he brought me daily. Later I came to know that he walked all the way from Mt. Lavinia to Town Hall Junction to save the bus fare to buy me that chocolate! No one would believe it of course; but, it's the truth.

On June 27 1986, we tied the knot with the blessings of our parents. During our marriage, he gradually lost interest in special events like my birthday and our anniversary. When I nagged him about it he always told me that we've got the best presents in our lives, each other and our four kids. However, I always managed to save money for his birthday presents. But, he is a very considerate husband. Since I'm a housewife, he provides me with everything I need, including occasional trips overseas with our kids. But, to have a gift on a special occasion makes such a difference.

Then for my last birthday he came home earlier than usual. When I opened the door, he hugged me and handed me an envelope. Inside was a birthday card. A gift all to myself ! It came at a time I least expected. The expensive things he's given all my life couldn't match this little birthday card because it showed me that he still loves me.
Inoka Makalanda,
Mt. Lavinia.
---
Burnt food and a pan scrubed clean
Ours was a love marriage and recently we celebrated 25 years of wedded life. The incident mentioned here happened some year ago. If ever I fall sick my husband is worried and is always at my beck and call. I suffer from migraine and there are days when it becomes very bad. This was one of those days. My husband said he would finish the day's work and I, having taken my medication, decided to rest. Dinner was prepared and I was summoned to the table. I was in for a very pleasant surprise. The kids were washed and dressed and the dinner table was laid!

Roast beef and potatoes were for dinner. We sat down held hands and thanked God for this delicious meal and then began to eat. But I soon discovered that the meat was tough as leather and no amount of pulling would take it apart, so we had to forget this delicious preparation of my husband. We had a good laugh over it, you see it was the very first time my husband stepped in to the kitchen to cook a meal. He was just trying to show us how much he loves us.

The next incident was when I had to undergo an operation and was back home resting. My darling husband was so very good, he did all the work in the house including the cooking (at which he is now very good), cleaning and washing and also attended to all my needs. And before he left for work, I was bathed dressed and made to sit on a chair. I did enjoy this. But I couldn't believe how good my husband was. And then one day I heard him scrubbing and scraping some thing - I couldn't get up to see what he was up to because I was in a lot of pain - but very soon he came up to me and solved the mystery. "You know that black saucepan you had?" He asked, "well I have cleaned it and now it looks brand new, just look at it." To my astonishment he had scrubbed my expensive non-stick pan! Those days it was very expensive to buy non-stick pans, he felt so bad at what he had done, the next day he went purchased a new one, and to this day we still laugh over it. In his own special way he would do things to keep all of us happy and this year we celebrate 30 years of wedded life. Thank God for the gift of true love. Love is indeed, a splendid thing. My husband, I would not trade you for the world. I love you".
Daphne Pereira
Piliyandala
---
He gave me the gift of myself
I was a little Ms. Nobody when I first met him. Though I was not ugly, I never thought of myself as attractive. Though I had dreams, I lacked the courage and the confidence to pursue them. On a fateful day, one person entered my life and changed it so thoroughly that even I cannot recognize my plain, ordinary self of long ago.

He became my best friend and guided me through some of the worst situations in my life. He appreciated me and admired the talents, that even I did not know existed. He taught me that I am beautiful and gave me a new self image.

On our first Valentine's Day, he sent me a huge card in which he had written all the reasons for loving me. This is the best present I ever received in my life. I found that I, a person who thought that I was not good enough for anything good, am a wonderful person in my own right. This is the marvellous gift that he gave me. This is the gift that made my world spin and turned it upside down. This is the gift that motivated me and gave me the courage to step into a wonderfully rewarding career. Today, I am a successful career woman, confident in meeting the challenges of a very demanding career. I have the assurance that my love will stand by me to give a helping hand if I falter on my path to success. When I gaze into the future and see our forthcoming marriage I cannot help but don rose-coloured spectacles. Life is a wonderful experience with my love.
Maria Jayatunge
Yakkala.
---
What makes Rick tick
Ricky loves:
1) His mother, Nereida Morales
2) His father, Enrique Martin
3) His success: "It has been amazing, the acceptance of audiences, everywhere, to my rhythms, to my sounds."
4) Sensuality: "We Latinos touch, we hug, we kiss, kiss."
5) Spirituality: "That is very important. Spirituality is the only thing you can hold on to. You gotta connect your heart and your mind."
6) Yoga: "It centres me. It reminds me to take time for myself."
7) Silence: "It is the silence that enables me to stay calm."
8) Stability: "I am looking for a woman to give me balance."
9) Hips: "I love to do hips. But let's be honest, that goes back to my culture. When you dance salsa, or samba, it's all in the hips."
10) Latin music: "When it comes to music and Latin America, we're so rich. We must create a fusion and present it to the world so people will know there's a lot out there to get nourished by."
11) Flirting: "I love to flirt. When I flirt, I flirt in Spanish."
12) Pyjamas: "They're like pants and sweaters to me. I wear them all the time."
13) Madonna: "Man, she is so cool. She is so brilliant. If I respected her before I started working with her, you don't know what it's like now. Spirituality is her priority, period. She's an amazing human being."
14) His birthday: "I was born on Christmas Eve. My mother said I was 'a gift from God'. I never had to throw a party. There was a party everywhere. I would just hop from house to house, partying!"
15) Being single: "I'm having fun now the way I am."
16) Junk food: "I love Doritos and chocolate candy, like Snickers and Twix bars. And McDonalds' hamburgers."
17)) Casa Salsa: "That's the Caribbean-Latino restaurant I co-own in Miami Beach."
18) Dressing informally: "Like these battered Nike sneakers, sweat pants, whatever's handy."
19) Moving to the beat: "My friend, you've got to trust yourself. You've just gotta let yourself go. You have to leave the ego at the door and go."
20) Hysterical fans: "It's madness. It's just crazy. I love it."
21)) The spotlight: "This is really addictive. It is beautiful, and I love it."
22) Julio Iglesias: "I admire Julio Iglesias, who has been doing this for many years, and I wish to follow in his footsteps."
23) Discipline: "Discipline for a performer is so important. I learned it early and it is something I still practise today."
24) "Les Miserables": "It was my chance, my opportunity, to make the quantum leap to Broadway. I played the part of Marius. It was important because a Latin reached Broadway."
25) "Livin' La Vida Loca": "This song personalizes what my crazy life is like."
26) Religion: "I was born and raised in the Catholic Church, but I've also studied Judaism and the Church of Scientology. I'm now into Hinduism and Buddhism."
27) Soccer: "I'm a big fan but a bad player. For me, it's Brazil all the way."
28) Indian music: "I would love to capture the rich sounds of India. I'm very interested in 'bhangra'."
29) His hands: "I like my hands. They're big, they're bony, they're strong."
Ricky loathes:
1) Taboos: "My video, 'She Bangs', is all about liberty and feeling good with yourself and getting rid of taboos. I am sick and tired of aaah! I don't want that anymore."
2) Nosy reporters!
3) Photojournalists: "I was riding my bike in Miami and realized I was being trailed by a camera-toting paparazzo in a car. He wouldn't back off! I told him to take his pictures and leave but he wouldn't. I thought of John Lennon. I was afraid! I was afraid!"
4) Intimacy issues: "Rebecca De Alba and I decided to call it quits. We decided to be very good friends. We went to the Grammys and, after that, it's been crazy for me and it's been crazy for her...when it comes to intimacy. I've always been very jealous of my intimacy, and I try to keep it as private as I can get. That's who I am. It's respect for the person I'm with."
5) Ignorance of AIDS
6) Stereotypes
7) Being a sex symbol: "When they say sex symbol, I get a little anxious. Sexuality and sensuality are very different. Sensuality is something you're born with. Unfortunately with the sexual thing in this business, it takes away credibility for some reason."
8) His derriere: "I have no butt! Everybody tells me that. It's tiny. Yes, it is. What can I do? Not even rock climbing helps."
9) Predatory women: "The day I feel forced to sell the key to my room, I'm gonna quit."
10) Guarding himself: "Having to let go of privacy creates some kind of block to creative moments. One has to wonder, 'Can I open myself up?' 'Should I say that?' 'Should I go and walk to the patio of my house, or maybe they'll take a picture?'"
11) How his career affects his love-life: "Some friends have told me, 'I would never date you, because you're famous. Besides, I have no stability. I go from place to place."
12) Too much too early: "When a 12-year-old snaps his fingers and gets everything he wants, it's dangerous. Then, all of a sudden, it's over. You snap your fingers and you don't have anything."
13) "West Side Story": "That musical is kicking my culture. I was asked to do a movie re-make with Jennifer Lopez but I'm not going to feed that."
14) Fame: "Fame can be very disturbing. It brings fantasy. I don't need fantasy. I need reality. People in show-business should watch out. Fame can hurt."
15) Ignorance of Latin music
16) Being called 'an overnight sensation': "I want to be humble about it, but I have been doing this for a long time."
17) Maturity: "I am a child but with too many responsibilities."
18) Mobs: "Can you believe I have to take a helicopter to my home in San Juan? The mobs are so great that a car cannot get through. This is not a good thing."
19) Deadlines: "They are not beneficial to creativity. Good things must come out of comfort."
20) Doing anything other than singing: "If I didn't have this work, I'd be at Burger King, knocking down doors, begging, 'Can I sing? Let me sing'."
21) Thinking too much about the future: "I'm one of those who tries to live one day at a time."
22) Synthesized, electronic back-up music: "It's not the same. I insist on using real, live musicians.

---
Jokes... jokes... jokes...
The following is alleged to be a partial list of actual absence notes sent in to teachers.
*Dear School: Please excuse John from being absent on Jan. 28, 29, 30, 31, 32, and also 33.
*Please excuse Dianne from being absent yesterday. She was in bed with gramps.
*Please excuse Johnnie for being absent. It was his father's fault.
*Chris will not be in school because he has an acre in his side.
*John has been absent because he had two teeth taken off his face.
*Lillie was absent from school yesterday because she had a going over.
*My son is under the doctor's care and should not take fizical ed. Please execute him.
*Carlos was absent yesterday because he was playing football. He was hit in the growing part.
*My daughter was absent yesterday because she was tired. She spent this weekend with the Marines.
*Please excuse Joyce from P.E. for a few days. Yesterday she fell off a tree and misplaced her hip.
*Please excuse Ray Friday from school. He has very loose vowels.
*Please excuse Blanche from jim today. She is administrating.
*George was absent yesterday because he had a stomach.
*Ralph was absent yesterday because he had a sore trout.
*Please excuse Sara for being absent. She was sick and I had her shot.
*Please excuse Lupe. She is having problems with her ovals.