SLFP's 68th convention: Some interesting sideshows
View(s):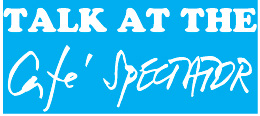 There were quite a few interesting asides at the Sri Lanka Freedom Party's 68th annual convention at the Sugathadasa Indoor Stadium last Tuesday.
Other political parties were invited to attend not by individual names but the names of the party. When All Ceylon Makkal Congress (ACMC) leader Rishad Bathiuddin arrived, a section of the crowd began heckling him. There were hoots and shouts of "go back." However, he stayed put until the sessions were over. Sri Lanka Muslim Congress (SLMC) member Ali Zahir Mowlana, at first, could not be recognised. He had removed his wig and looked bald. He was cleared to enter no sooner he was identified.
This was when Jathika Hela Urumaya (JHU) leader and Minister Patali Champika Ranawaka and his onetime bosom pal turned arch rival, Udaya Gammanpila, leader of the Pivithuru Hela Urumaya (PHU), stayed for some half an hour and left.
The Indoor Stadium was packed to its capacity of 5,000. The SLFP leaders had asked their MPs from the Western Province to bring in two busloads each whilst those in other provinces were asked to ensure there was one busload of people. One or two busloads are not a difficult task for an MP.
Now SLFP patron and former President Chandrika Bandaranaike Kumaratunga was present. Whenever speakers made reference to her, there was loud ovation with cheers and claps from those present.
Deputy Chairman Nimal Siripala de Silva said in his speech that he would not support any UNP candidate at the presidential election.
In his speech, President Maithripala Sirisena referred to a Vaachalaya or babler who had spoken disparagingly about him at a meeting in Kurunegala. He said he had several files on this person, whom some of the delegates identified as a Minister.
"Mang ova heli karannam, eya amudeth nathuwa yanna wenawa" or if I disclose them, he will have to go without his loin cloth, President Sirisena remarked.
---
Rajaratnam goes home for final years of prison term
Raj Rajaratnam, the mastermind of what prosecutors said was one of the largest hedge-fund insider-trading rings in U.S. history, is out of prison — almost two years early, Bloomberg news agency said.
Mr. Rajaratnam, whose Galleon Group LLC once managed more than $7 billion, is back with his family on a quiet block of Manhattan's East Side, where he's mostly confined to his apartment for the remainder of his sentence. He's free to work outside his home during the day.
Sentenced to 11 years behind bars after his 2011 conviction, he served his time at the Federal Medical Center Devens, a prison outside Boston. Mr. Rajaratnam, 62, is a beneficiary of the 2018 First Step Act, which allows some federal inmates who are over 60 years old, or who face terminal illnesses, to serve the end of their sentences at home.
The native of Sri Lanka applied for home detention and was released this summer, according to a person familiar with the matter who asked not to be named. Mr. Rajaratnam reported to Devens in December 2011, becoming inmate number 62785-054.
He became a billionaire after co-founding Galleon and was perhaps the highest-profile figure ensnared in a year-long crackdown on insider trading at hedge funds. Arrested in an early-morning FBI raid in October 2009, he was in the first wave of defendants charged by federal prosecutors in New York, with dozens of other traders, executives and company insiders accused in the years that followed.
---
Police officer deflates passenger in bus row
A passenger heading home on a late evening long distance bus on the Galle Road had a bad experience of relying too much on a policeman who pretended to be implementing the law.
The passenger had complained to the conductor claiming he was overcharged and in turn the conductor turned abusive. As the argument went on a policeman in uniform advised the passenger that he could dial 119 the Police emergency number and lodge a complaint.
The passenger made several attempts, but failed to connect. As the bus was approaching the Wellawatta police, the policeman advised the passenger to get off the bus.  He was then advised by the policeman to lodge a complaint at the police station and that he would order the bus to remain.
The passenger entered the police and in a few minutes came out, but found the bus had taken off.
When the passenger questioned the policeman as to why he had allowed the bus to leave, the policemen threatened to lock up the passenger. He found out that the policeman attached to the Fort Police was living in the nearby police quarters.
The OIC of the Police station was trying to help the passenger, but it was too late. The bus had taken off even without the number being taken down.
---
Sri Devi joins sisters on the track
Sri Lanka's long-distance trains are named after women and the latest addition to them is "Sri Devi". The train will operate between Colombo Fort and Kankesanthurai (KKS).
Earlier the train service was limited up to Vavuniya.
A top Railways official said it had been the practice since 1956 to give female names to trains, signifying the importance of women in society,
The male official was also quick to point out that since women are the majority when one compares country's population on gender basis, there cannot be complaints.
The names of trains already in use are Uththara Devi and Yal Devi to the north while for Up-country region it is Podi Menike, Tikiri Menike and Udarata Menike. On the track to the south, Galu Kumari and Ruhunu Kumari are in service. There was also, the 'Samudra Devi'.
---
SLFP fires from the dark
That the Sri Lanka Freedom Party (SLFP) is now going through its dark days is known to any student of politics.
However, no one knew that their leaders had to conduct a news conference at their headquarters in total darkness last Wednesday. It had been convened to tell the media of the "great success" of their 68th annual convention.
United People's Freedom Alliance General Secretary Mahinda Amaraweera was determined to go ahead with the news conference under candlelight. Video cameramen had to focus their own lights to light up the room so that the news conference could go ahead.
The power failure soon took a political twist with Mr Amaraweera blaming it on the government. "We are having the news conference without any electricity; this too shows the incapability of this government. This also shows their management capabilities," he said.
"I fear that the government would try to buy emergency electricity after seeing this news conference. They can benefit from it," he said alluding to the Power and Energy Minister Ravi Karunanyake's move to buy power from foreign floating barges.
Power returned but lasted only for a few minutes.
---
No quorum: Black day for Parliament
In the recent past, the efficiency and effectiveness of our 225 parliamentarians have been questioned by many. This is in view of the behaviour of those representatives elected by the people expecting to voice their concerns in the Nation's Assembly.
On Friday, the government had to withdraw the Regulations under the Sri Lanka Export Development Act due to lack of a quorum because of an insufficient number of Government MPs in the House despite Opposition demanding a vote. Later Parliament was adjourned till September 17.
Parliament sessions, which began at 10.30 am were due to go on until 7.30pm with an adjournment motion moved by an Opposition member to be taken up. However, the session was limited to about 45 minutes as the opposition member, too, was not present.
On Thursday, Parliament was adjourned earlier than scheduled as there were not enough members in the House. Many of them were taking part in a political rally in Kurunegala. On Friday, sll 15 questions listed in Parliament's Order Paper during the question session went unanswered due to the absence of relevant ministers to answer them.
A JVP Parliamentarian took the matter to Twitter saying "Today is a "black day" for Parliament. MPs have raised 15 questions (mentioned in the Order Paper) from the Government & there was not a  single minister to answer any of these questions. Complete negligence of governance & parliamentary democracy!"