Run to ruin
View(s):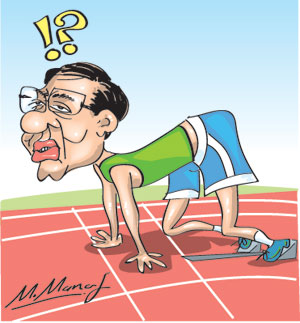 Aiyo Sirisena,
I thought I must write to you again this week when I heard the latest announcement from your side, the Blue party, saying that they will nominate their own candidate for the big race that is due in a few months. We expect the unexpected from you, Aiyo Sirisena, but I must admit that I was still surprised.
Being under your watch for four and a half years, we should now know that you will not be consistent in what you say or do. Still, even by your own standards, this announcement came as a bolt from the blue and caught everyone off guard- much like the announcement of your candidacy five years ago.
At the annual convention of the Blue party just the other day with Satellite, Di Moo and several other ministers also in the audience you gave us a stern lecture on corruption and said that people 'bigger than Mahendran' would be in the dock soon. Were you referring to Bond Ravi or the Green Man?
What you were perhaps trying to say is that your hands are clean. If they are so clean, Aiyo Sirisena, why didn't you talk about the attempts to buy over Green MPs during last year's constitutional coup? After all, it was you who said that it would have succeeded had the asking price of an MP been lower!
Now, if you had any intention of running the big race, there is no better occasion to announce that, than your party's annual convention. Yet you kept silent and everyone went home thinking that you have, at long last, come to terms with the fact that you wouldn't win and cast your lot with Gota.
You were also having discussions with Mahinda maama's 'pohottuwa' chaps. Although the Blues were annoyed that they had declared Gota as their candidate without even mentioning that to you, most people think that the Blues and the Purple brigade would finally come together.
Why, your team of 'negotiators' even had talks with Gota himself and you had a separate discussion with Mahinda maama. Was it similar to the discussions you had with Mahinda maama the day before you left him five years ago – and did you share a meal of hoppers with him, Aiyo Sirisena?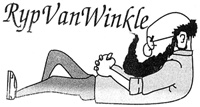 We know you talked to Sajith too. We would like to know what that was about. It is clear that you have a hatred towards Green Man, the chap who put you in the top job. Was it about promoting Sajith as the Green candidate and then becoming PM under him so you could spite the Green Man?
Fortunately for Sajith, he didn't take you up on your offer and double-cross the Green Man. Though he seems to be the strongest horse in the race for the Greens, these links to you have hurt his chances.  I think he knows that only too well now- which is why he does not sing your praises these days.
Aiyo Sirisena, if you do decide to run the big race, you need to convince us why we should vote for you. To be fair, you did do a few good deeds like introducing the Nineteenth Amendment, setting up a commission to catch the thieves of the big bank and not re-appointing Mahendran as its Governor.
Apart from that, what have you done for Paradise that should make us vote for you again? After all, you promised Sobhitha hamuduruwo that you would be in office for just one term and that you would use that one term to abolish your office. Thereafter, you would retire and return to Polonnaruwa, you said.
Yet here you are, trying every trick in the book to stay on. You got defeated candidates back to Parliament through the back door called the National List. You allowed the Blue party to go to ruin. The cronies who were with Mahinda maama are with you now. Is that why we should vote for you?
Last year, you suddenly lost your marbles. You sacked your PM. To stay longer in your job, you appointed Mahinda maama, the man you criticised mercilessly, as PM. Then you dissolved Parliament. What you did was unconstitutional, the courts said. Is that why we should vote for you?
After the Easter Sunday attacks, we got to know that the Security Council hadn't met for months. You kept the PM away from the Council. You didn't want the Field Marshall to take over security matters because your put your interests before those of the country. Is that why we should vote for you?
Though it was said that the Blues will run the big race, there was no mention of who your candidate is. You know that if you run, it will be a disgraceful end to your career. So, this is a red herring but the candidate will still be Gota, and he will eventually contest with your support, won't he, Aiyo Sirisena?
Yours truly,
Punchi Putha
PS- Aiyo Sirisena, maybe you are still deciding whether to run or not to run for the job. Four years ago, you were the best thing that happened to Paradise. You stopped an emerging dictatorship. Now, your era is a chapter we want to forget. I think you should still run- all the way to Polonnaruwa!