Scholarships for Diploma courses in Performing Arts and Fine Arts in India
View(s):

Applications are now being called from Sri Lankan students for award of Scholarships for Diploma in Performing Arts and Fine Arts (Classical Music, Classical Dance and Painting)in renowned institutions/Gurukuls in India administered by the Indian Council for Cultural Relations (ICCR) Ministry of External Affairs, New Delhi.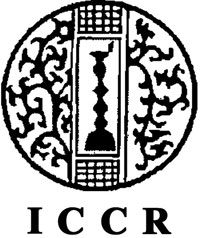 Applicants should be between the age of 20-25 years and have a minimum of three passes in GCE Advanced Level including "B" pass in the subject applied for e.g. Dance, Music or Art. In addition, they should have at least a simple pass in English language in GCE Ordinary Level and Advanced Level. ICCR Scholarship scheme provides scholarship in Dance, Music, Fine arts courses for one year which can be extended up to three years after reviewing the results.
The application forms can be collected from Swami Vivekananda Cultural Centre, Colombo/ Assistant High Commission of India, Kandy/ Consulate General of India, Hambantota/ Consulate General of India, Jaffna or can also be downloaded from the link ICCR website.
Applications at Swami Vivekananda Cultural Centre, will be received in between 10.00am to 1.00 pm in person on 23.5.2019 and an interview of the candidate will be conducted on the spot. The applicants are requested to bring their certificates in original at the time of submission of duly filled in application forms.
For further details could be obtained by calling Swami Vivekananda Cultural Centre, Colombo at telephone No. 2684698 or email iccrcolombo2@gmail.com