Surviving a Social Media World
View(s):
Many of us at some point or another have used one or more of the top social networking sites and apps in the world; Facebook, YouTube, WhatsApp, Facebook Messenger, WeChat, Instagram, QQ, QZone, Douyin/Tik Tok, Sina Weibo, Reddit, Twitter, Douban, LinkedIn, Baidu Tieba, Skype, Snapchat, Viber, Pinterest, and Line. These enabled the professional and private lives of individuals to mesh together on one single wall and opened the doors to a new way of doing business.
The proliferation of mobile Internet across the world and the emergence of web 2.0 has enabled the growth of social networks during the last decade. Social media platforms' ceaseless focus on the acquisition of personal data has turned them into data banks that are highly attractive to cybercriminals.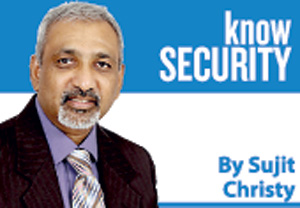 The new generational media has also transformed the audience from mere passive readers to a more active, effective and interactive sphere of global community. This has led to the creation of new habits – some good and some not so much. Social media has redefined the way news is presented to the public and the way people communicate across the world. People have an opportunity to read the contents and contribute instantly on what they find interesting. Social media has paved the way for people across the continents to locate content, make friends, share ideas, solicit support and mobilise people with similar interest against unfavourable government policies, despotic and weak leaders, and injustice, amongst others. This phenomenon presents both challenges and opportunities to governments and law enforcement agencies across the spectrum.
The majority of the adults get their news from social media; social platforms now provide the most obvious available springboard for disseminating social engineering strategies. Indeed, by placing almost anything on social media platforms – whether it be commercial products, fake news or political messages – the reach is amplified to produce what is often an exponential expansion of an individuals' networks of influence. News posts, updates and photos from friends – receiving updates about what friends are doing or what is happening in the wider world has been an obvious ingredient of the appeal of social media. Social media users also appear to be highly susceptible to persuasion and are more likely to click on links that lead to phishing or spam-based infections than infrequent or nonusers. Persuasion is clearly more profitable for cybercriminals than engagement, in that it can result in directing behaviour or opinion beyond the immediate confines of a platform — in everything from changing voting intentions, or Millennial Money Mule Recruitment. These platforms have brought money laundering to the young millennials and generation Z under the age of 21 who are not typically associated with this crime.
Businesses are equally implicated in the growing dependence upon social media platforms. The employees use social media in the workplace, regardless of whether there are social media policies. The vast user base and the unique levels of trust on the part of the social media users facilitate swift and far-reaching dissemination of malware that can infect individuals, organisations and whole nations. The statistics state that more than 1 in 5 businesses have been infected with malware as a result of direct contact with social media platforms. This contributes to cybercriminal opportunities, and furthering traditional crime. It is the trust element and the abuse of trusted connections which is used to spread tailored attacks across specific platforms.
A piece of information sits well with us because it comes from someone we've let in our circle of trust; it is rejected because it comes from someone outside our circle of trust. The capacity to bring people together or nudge them to act in physical space is potent. What's shared on social media, doesn't stay on social media. In fact, what happens on social media spills into the world, which then feeds back into social media. It has been a medium which enabled people to come together to provide help during natural calamities. It is also a source of harassment, trolling, and an overall negative and stressful digital environment. Despite these issues, privacy concerns, and a constant battle between operators and the spread of misinformation, social networking has become entrenched in our daily lives.
The misinformation is viral in nature and has prompted governments in various countries to enforce a temporary blockade to social networking sites and applications to minimise the impact to loss of life and property whilst ensuring peace. Governments will continue to demand that social media be regulated. It will take some time before the social media companies deploy Artificial Intelligence to actively identify and block toxic content which is harmful to societies. Until such time, the governments will be compelled to enforce temporary blockades of social media from time to time.
(The writer is a Governance, Risk and Compliance professional and Director at Layers-7 Seguro Consultoria (Pvt) Ltd. He is the founding member and Secretary of the (ISC)2 Chennai Chapter, Founder/President of Information Security Professional Associates (iSPA), a board member of the (ISC)2 Colombo Chapter and ISACA Sri Lanka Chapter. He can be emailed at sujit@layers-7.com)