Away from the political floodgates
View(s):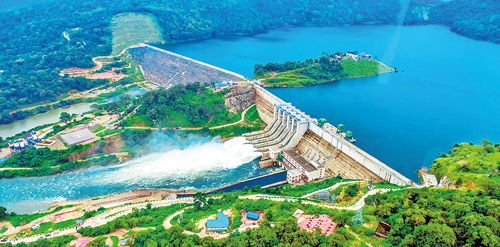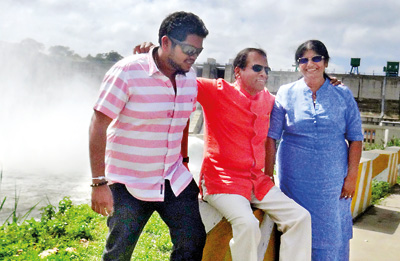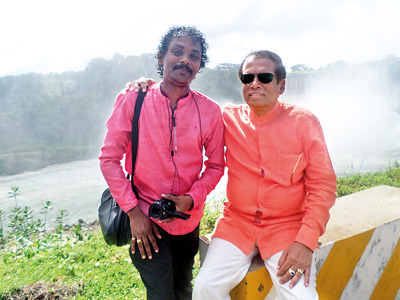 President Maithripala Sirisena, on Friday, opened the sluice gates of the Moragahakanda reservoir project for the first time after it was declared open by the President himself in January this year. The reservoir coming under the giant Moragahakanda – Kalu ganga multi-purpose project reached the maximum water level. The Moragahakanda dam is part of the Mahaweli master plan of 1968 and is the last major reservoir under the Mahaweli project.
The President spent some time in the area yesterday after the opening of the sluice gates. He took some time off to pose for pictures with his family as well as with a few others. One of them was with our Sunday Times correspondent for the area, Kanchana Kumara Ariyadasa.