Specially designed wheelchairs for Wheels for Wheels
View(s):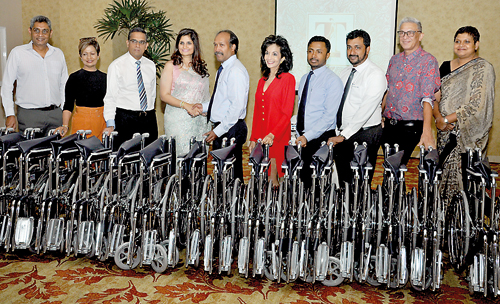 Proceeds from Threads of Time, a fashion extravaganza presented by Anita Dorai and Kavita Thulasidas, designer and owner of Stylemart, Singapore were utilised to make the lives of 100 patients suffering from Cerebral Palsy more bearable.
100 specially designed wheelchairs were donated to Wheels for Wheels, an initiative by Around the Pearl on October 2 at the Hilton.
"This was not just a fashion show but a fashion show with a purpose," Anita said.
Present to accept the wheelchairs were Yasas Hewage, Ajith Fernando and Dr Gopi Kitnasamy.