Short Films Screening at Sooriya Village
View(s):

Art in the Village is back once more in the new year, with a fresh lineup of short films screening on January 7 from 7.00pm onwards at The Sooriya Village.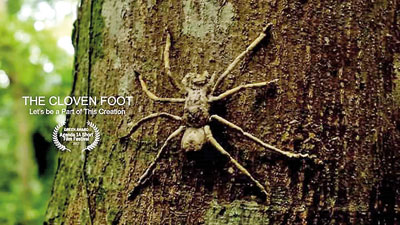 The lineup consists of 'A story nobody cares about' by Thisara Mangala, 'Dragonfly scream' by Sumudu Athukorala, 'The Incomplete Verses' by Prabudhdha Danushka, 'The Cloven Foot' by Hilusha Hewage, 'Tradition' by Lanka Bandaranayake and 'Song of the innocent' by Dhananjaya Bandara.
The Cloven Foot by HilushaHewage depicts the duality of nature, begun with the coalition of humans and the creation. At the end, a deamon is created and destruction is evident.
Song of the innocent by Dhananjaya Bandara is about a group of senior students who are ragging a group of freshers. One of the freshers reaches the tipping point and he cannot handle the situation anymore. Traumatic memory of this experience leads him to a psychological breakdown. This is the story of his breakdown which is only one of many reported in the Island every day.
Prabudhdha Danushka by making The Incomplete Verses has skillfully portrayed the struggles of disability. A mute person who has been a lost soul finally realizes his true worth and depth. He is, however, not alone at home. There is an elderly woman, who is also in a void of her own.
A Story Nobody Cares About by Thisara Mangala Bandara is about a man who shows a photo of another man and asks whether he had seen him. He says that this person came to him a while ago with a story written by him. Although he has gone missing since the story is still with him. He tells the story of how a boy nobody-Cared- about from a Country nobody-cared- about became Someone People do care about.
Dragonfly Scream by SumuduAthukorala is about a young innocent Tamil person who works as a garbage collector at The municipal council. After discovering unauthorized weapons from the garbage dump site police takes Raveendran into custody. The story unfolds from there taking strange twists and turns and becomes a completely enthralling experience to watch.
The Sooriya Village, located in the heart of Colombo at No 49 Skelton Road Colombo 5, provides amenities such as rehearsal suites, a top gear recording studio, library and research services, a tech-based lecture room, a restaurant with mouth-watering delights, dorms, tea/coffee/juice lounge, performance spaces and plenty of hang out area.