Elvis's 83rd Birthday Celebrations on SLBC
View(s):

The 83rd birthday celebration for the King of Rock n' Roll, late great Elvis Presley will be on 8th January 2018. The 2018 the main Birthday Celebration will be in Graceland, Memphis, Tennessee in the USA. The weekend will feature special events, guest artist speakers and much more. There will be something for every Elvis fan.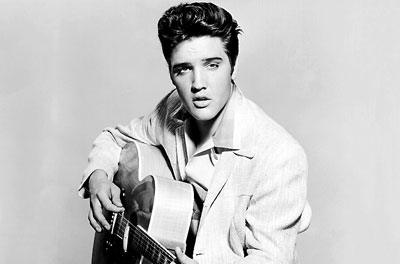 Each year thousands of Elvis fans gather at Graceland to celebrate this fun filled annual event, while Elvis Fan Clubs around the world celebrate it in their own way.
As usual the Elvis Presley Fan Club of Sri Lanka will be having a special one hour radio programme on the SLBC.
One hour of songs, music and special life events will be featured on Monday, 5th January 2018 on English Services of the Sri Lanka Broadcasting Corporation from 4.00pm to 500 pm. This Special Birthday celebration programme is presented by the Elvis Presley Fan Club of Sri Lanka.
All Elvis fans are invited to celebrate the work of Elvis Presley Fan Clubs during this programme with special presentations, announcements and much more. Special guests include: Larry Domashin who co-starred with Elvis in 'Fun In Acapulco', Victoria Paige Meyerink who co-starred with Elvis in 'Speedway'; plus Evelyn Helms, who was in sixth grade with Elvis in Milan High School in Tupelo, Mississippi.
Born in 1935 in Tupelo, Mississippi, Elvis Aaron Presley was an American singer, musician, and actor. Regarded as one of the most significant cultural icons of the 20th century, he is often referred to as the 'King of Rock and Roll' or simply 'the King'. He died in Memphis on 16th August, 1977.
For more details call Jayaratna Perera, the President of the Elvis Presley Fan Club of Sri Lanka on 2795997.