That message of hope
By Sr. Ranjani Gurusinghe
View(s):
When we begin the Christmas season, we experience the joy of Christmas through nature. We see the preparations, hear the carols and though the majority of Sri Lankans do not celebrate Christmas, they too experience the joy in some measure. Christmas celebrates the birth of Jesus, the son of God, who took human nature and became like one of us, being born as a little babe in a stable in Bethlehem.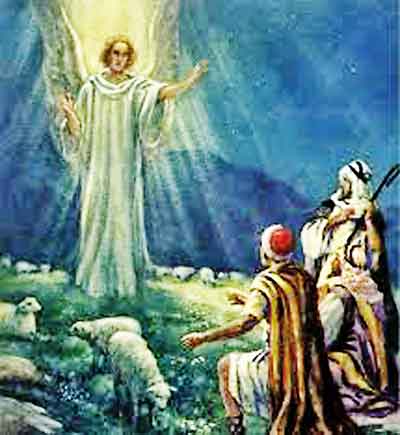 When God created the world, he created Adam and Eve, the first man and woman and gave them authority over it to look after it. Because of his love for them, he gave them all the comforts. He also gave them a small test to see if they loved him and would obey him. But they did not obey and sinned against God. To save mankind God had to send his only son Jesus to take human form and be born of a woman.
God chose the Virgin Mary to  be the mother of Jesus. He sent the Angel Gabriel to announce to Mary that she was going to be the Mother of God and she would conceive  the son of God by the power of the Holy Spirit. God chose St. Joseph to be the guardian and protector. Joseph was betrothed to Mary and when he heard Mary was pregnant he wanted to leave her but the Angel appeared to him in a dream. " Do not be afraid to take Mary as your wife, it is by the Holy Spirit that she has conceived and she will have a son and you will name him Jesus," the Angel told him.
Mary and Joseph lived in Nazareth  but had to go to Bethlehem  for the census that was taking place. They journeyed there but there was no room for them at the inn and the baby was born in a  humble stable amidst the cattle.
After Jesus was born the Angels sang in the sky which was lit by the light of heaven. Shepherds keeping watch over their sheep in the nearby hillside were told the good news of Jesus' birth by the Angels and they came to see the baby. Three kings from the East who had followed a star to Bethlehem also came to see the baby Jesus.
The message of Christmas is a message of great hope. May our celebrations of Christmas be a true reminder of our calling to live God's own life.Let us experience this Christmas by sharing and caring for others.