Down a healthy juice and snack on fruits
Kurumba
View(s):
A newcomer to Colombo's food scene, Kurumba caters to the juice and smoothie bowl trend hitting the city. Located on Elvitigala Mawatha (Baseline Road) in Narahenpita, Kurumba opened on October 30. "Growing up juice was a big thing at home. We weren't allowed to drink fizzy drinks," says 22-year-old Adhil Marikar, who together with his brother Irshad (25) opened this Smoothie and Juice bar.
But unlike the usual juices and smoothies you get in Colombo, Kurumba substitutes water and sugar with Kurumba (coconut) water. The sweetness of the coconut water as well as its hydrating properties makes it the perfect substitute according to the brothers. Having experimented with various concoctions and with positive feedback from family and friends they decided to go ahead and set up shop. "Everything sort of fell in place," says Adhil as he explains how the space Kurumba is located at opened up as they started searching, prompting them to go for it.
Offering freshly cut and prepared juices, smoothies and smoothie bowls, Kurumba hopes to give patrons a healthy snack option, at reasonable prices. Their price point, which ranges from Rs. 150 to 450 they believe makes it more affordable for customers to opt for the healthier choice. This has also meant that they've had to stay away from using organic produce, as that would make the products more expensive, explains Adhil.
In addition to being concerned about health factors, the brothers are also concerned about the environmental impact their business has. Though initially using takeaway plastic cups and bowls, they now offer biodegradable packaging as well. The outlet itself, from the flooring to the furniture, consists of up-cycled and recycled material – the wooden tables are made from salvaged wood panels, while the kitchen has been fashioned from used wall partitioning, thus reducing the overall impact Kurumba has on the environment.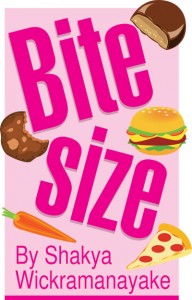 We tried out their 'Build Your Own Bowl' (BYOB) smoothie bowl and the 'Valley Girl' juice. The BYOB is an interesting concept, which allows customers to be creative and customize their smoothie bowl. Customers must first pick a smoothie base – either papaya, avocado or mango and next two fruits from the 'heavy load' option, which consists of watermelon, apple, pineapple, and banana. Finally they have to choose three fruits from the 'light load' option – passion fruit, starfruit, grapes, pomegranate and orange.
Having picked your ingredients you then have to choose whether you want in a cup (330ml) or bowl (500ml). Priced at Rs. 350 and 450, it gives you a wide variety of fruits ( upto six) for a decent price. Though usually served in either a takeaway container, or a bowl, you can even request to have it in a Kurumba (green coconut) shell itself.
We picked a mango base, which we found had a lovely creamy and smooth texture, with the Kurumba water adding a light sweetness. When paired with fruits like pomegranate and apple, the creamy texture is juxtaposed with the crunch offered by the fruits.
The outlet itself has a cheery ambiance, with brightly coloured murals and framed quotes dotting the walls. It has a positive and youthful vibe, with the colourful murals drawn by Ramaaya Gunaratne. Kurumba can seat upto 25 people at a time. Thanks to an open kitchen, you also get to watch as they prepare your food, which is always a plus.
Address: No. 427, Elvitigala Mawatha, Narahenpitiya (Colombo 5)
Operating Hours: 7.30 p.m. – 7. p.m. (Weekdays)  10 a.m. – 10 p.m. (Weekends)
Price range: Rs. 150 – 450
Contact no: 0754035703
Follow them on:
*Instagram: @Kurumba.fusion
*Facebook: @Kurumba.fusion