SL Cricket team's midsummer nightmare
View(s):

Dilani Gunawardena  (Senior Executive)
"I think the Captaincy should change after the debacle. Matthews should be replaced with Dinesh Chandimal. I did not watch most of the matches. The youngsters were not prepared at all to play the English bowlers on seaming wickets. It was a disastrous tour."

W. Prasanna  (Boutique Owner)
"We were really not prepared for the tour. Our batsmen and bowlers failed on this tour. Only Angelo Matthews and Danushka Gunathilake made an impact. Our batsmen could not read the ball on seaming wickets. And the bowlers could not break the partnerships when it was wanting.
We have to do a lot of homework before the Australians arrive here. Hope the newcomers will perform better in this series".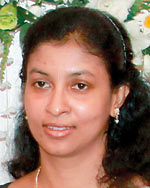 Renuka Kuruppu  (Banker)
"Like other Sports which have administration issues, in Cricket too it is the same. Another reason for issue in administration is not selecting the best, suitable and qualified person. Also, another reason for drawbacks in Cricket administration is political meddling. In this country, in Cricket and in other Sports, we don't find a second best XI. There is another problem. Senior players in the team don't retire at the right time. When they think the time is ripe to retire, they should do so. Due to this reason, the newcomers get late to enter the team and don't get the much needed international exposure. If the senior players really love the game of cricket, they should retire from the game with due respect. If the seniors don't retire at the right time, it will definitely be a problem for the Sri Lanka Cricket (SLC) administration and the selection committee. By this situation, the second best players will not get a chance to play in the National team at the right time."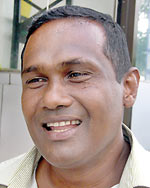 Chinthaka De Silva  (Service Manager)
"I was not happy with the team selected to tour England. The selection committee should advise whether this squad was sent to England to win any matches or, to build a future Sri Lanka team. This team made runs, the weak link was our bowling. In the last match, the T20 game, we made 140 runs, averaging 7 runs per over. But the bowlers couldn't stop the English batters. The batting on the whole tour, average-wise, was good. Players that caught my eye on this tour, were Dinesh Chandimal, Danushka Gunathilake and Kusal Mendis. I feel Upul Tharanga should have been replaced with a bowler in the ODIs. Tharanga, like Sanath Jayasuriya, is an opener. When he bats in the middle order, there is no shine on the ball, hence he cannot cope with the seaming ball. Finally, he didn't perform to expectations. I think it is a mistake of our selection committee. But my expectations are that, these youngsters will perform better in future games."
Manori Ranasinghe  (Businesswoman)
Notwithstanding the pathetic performances of our Cricketers, I still have confidence in them and sense their true potential is yet to be fulfilled. As such, I suggest the Sports Minister summons a brainstorming session, open to a wide spectrum of current and past players, their managers/coaches, present and past administrators of the game, Sports Ministry officials in charge of Training and Development of Sports, and even officials of other Sports governing bodies, for an open and frank deliberation, not to find fault with individuals, but to take stock of what has gone wrong in the way, "we are applying ourselves to the game, what should be our correct attitudes, short and long term training and development and who are the most suitable persons/group to handle these identified grey areas."
Bathiya Wijesurendra  (Security Coordinator)
"There is no talent at all in the present Cricket team. Those were the days we had talent in batting and bowling. Jayasuriya, Mahela and Sangha were talented batsmen. And bowlers such as Muttiah and Vaas did yeoman service in our bowling department. Speaking of the newcomers, I feel they were selected due to political influence. We are experiencing a very bad period in Cricket presently. Same thing happened to the West Indies. After players such as Sobers, Lloyd, Richards, Lara and their fearsome fast bowlers were no more, there was a decline in Windies Cricket. We will take many years to recover".
Oliver Fernando  (Rtd. Snr. Instructor)
"The only reason I find for the failure of our Cricketers in England is that, our batsmen could not cope with the fast wickets. In other Cricket playing nations such as Australia, South Africa, England and New Zealand, their Cricketers train on wickets. But unfortunately, our Cricketers still play on spinning wickets in Sri Lanka. For this reason, we cannot blame the Cricketers, but the selection committee and administrators should take the full responsibility. The selection committee does various types of testing. For instance, Upul Tharanga is asked to open the innings. Then sometimes he is sent as a middle order batsman. And there is no good replacement for Cricketers such as Mahela, Sanga and Dilshan. I suggest a selection committee should continue their services for 5 years at least. But nowadays, we can see our selection committees are changed every 3 to 4 months. By this change, how can you expect to identify new cricketers to the National team? For this dismal performance in England, the full responsibility should be taken by the selection committee."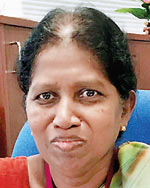 Vijitha Harischandra (Retired Banker)
"I am not a person addicted to Cricket, but am interested. Though we are past winners of the World Cup in 1996 and T20 champions in 2014, it is very disappointing to see the dismal performances of our Cricket team on their recent tour of England. For the debacle in England, not only our Cricketers are responsible, but coaches, selectors and administrators too should be held responsible. We don't see unity within the present team at all. When compared with the World Cup winning team of 1996, where team unity was at its highest level, the present team lacks it very badly. Most of the Cricketers in our National team give number 1 priority to money, not to the National team. From past incidents we have observed, we can rightly say the number 1 priority is money for the present set of Cricketers. To come up from this abyss, we need to prioritise on team discipline and team spirit. This should be applied to all Sports in Sri Lanka, not only in Cricket."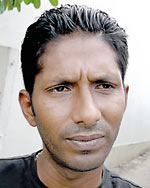 A.K. Nanayakkara  (Chauffer Guide)
The present team should be changed. Also, I feel if we put a player to open, he should be given chances to perform, instead of removing him after failing in his first or second outing. These youngsters should have been included in the team when senior people like Mahela and Sangha were playing. Then they definitely would have learnt something from these two senior players. Angelo Matthews captaincy is okay, but rest of the players did not support him fully on this disastrous tour."
Dushan Silva  (Medical Student)
In my view, looking at Sri Lanka Cricket team's performance on English soil, the most positive thing I can come up with is Kusal Mendis's performance. At the young age of 21 years, he was able to perform well in Cricket's motherland, regardless of the weather, while most of the other players found it difficult to maintain their consistency throughout the series.
As a medical student, I can't be happy about their physical health, as even the main players such as Matthews and Chandimal had to play while carrying injuries. Also, injuries to rising players such as Dushmantha Chameera and Jefferey Vandersay had an adverse impact on the team. We should concentrate more on our players' physical health. Running between the wickets was awful in each and every match, which shouldn't happen in international matches to this extent, even in a new team. Still, while we can write and talk, they are the people facing problems and making personal sacrifices for the country. Nevertheless, I'm pretty sure our Lions will rise again.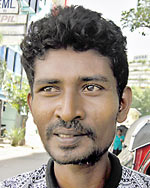 Mohammed Azwan  (Fruit Seller)
"I feel this tour should not have proceeded with lot of newcomers in the team. And playing in England is not that easy. But I am sure these newcomers will come to form by playing more matches and will perform better. God willing they will."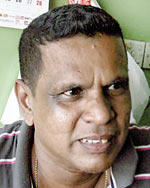 Vipula Udayasiri  (Boutique Owner)
"There were newcomers in the team. It was the reason for poor performances. The newcomers were not prepared for the seaming wickets in England. Finally, the newcomers were not in the runs. Our bowling too was not at its best. The only player that caught my eye was Dimuth Karunaratne. There is nothing to say on Angelo Matthews' captaincy. Definitely, the climate in England and poor umpiring decisions too had an adverse impact on our players. But newcomers will perform better in the forthcoming series against Australia here. The England tour was a disaster."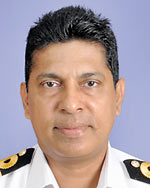 Commodore Sanath Uthpala (Former cricketer)
"Though I am a Cricketer, I did not follow Cricket for the last few months. I hate Cricket. I think the main reason for our downfall in Cricket is the Indian Premier League (IPL). We don't have to get worried or be ashamed due to this. The main reason for the downfall in our Cricket is not having experienced cricketers. During Arjunas' time and Mahela-Sangas time, they had the services of senior players. The senior players indeed gave their best service. But today, unfortunately, we cannot see this from our present set of Cricketers playing for the National team. The change of selection committee, frequently is bad, and the selection criteria too should change with it. If the selection committee for instance, have 6 members, at least 3 should be Cricketers and not employed. The 3 members should watch all first class matches, full time. Even if they are paid extra, it is not a bad thing. Presently, the selections are done by selectors referring paper cuttings. Today, the game of Cricket is destroyed by school level coaches. Their main aim is to win matches at any cost. This is a disaster for Cricket in Sri Lanka. Hence, to develop coaching skills of school level coaches, a special training programme should be organised by SLC."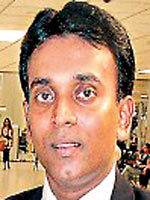 Poorna Kahingala  (Fitness Trainer)
"In the Cricket squad that toured England, I cannot see a balance squad. In previous teams, we could see seniors and newcomers blending well. It was a complete unit. In those days, Cricketers had the passion and will to succeed. Kumar Dharmasena was affectionately known as 'Unanduwa' by the local Cricketing public those days. The very reason being he had the passion. After retiring from international Cricket, now he is a much respected ICC Test match umpire. It was all because he had the passion and will to succeed. Cricketers during that time played for the National team and country from their heart. Today, we cannot see that from our present set of Cricketers. Today, our Cricket is following the path of money. But I am not saying all the Cricketers are tempted by money, only a few. Also due to change of selection committee on a frequent basis."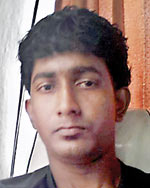 Kasun Sameera (Handicraft worker)
I think our players did not perform up to their potential. Fielding was a big issue, so was our bowling. They were below par than England. But batting was something we can be feel proud about, though they were not up to standard. Newcomers did not grab the opportunities fully, I thought, except for Kusal Mendis. The Cricket Board and the coaching staff should plan out well and make the boys feel strong before Sri Lanka's upcoming Australian series. Of course they should think seriously with a long term plan on how to avoid setbacks when seniors decide to retire from time to time. Politics within and outside inteference should be eradicated totally. Sri Lanka should come back to regain the reputation and the rest of the world should have that fear when we took the field as a strong side.