Thewarapperuma in hotel brawl
View(s):

Deputy Cultural Affairs Minister Palitha Thevarapperuma has been involved in a series of controversies in recent months.

This week, in addition to his protest at a school in the Kalutara district over admission of children, he was involved in a clash at a hotel outside his constituency.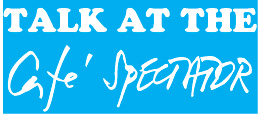 During a drive to recruit more members to his party, he had stopped over at the hotel for dinner. There he entered into an argument and allegedly assaulted a waiter. After the incident he had gone on to check the hygienic condition of the hotel.
It was then he received a call from an influential cabinet minister in the district who told him 'If you have come for a duty to my district, complete it and leave without getting involved in unnecessary work'.
The Deputy Minister apologising to the cabinet minister immediately withdrew from the area with his supporters.
This week he figured in a suicide attempt drawing uncharitable comments from some of his colleagues. One of them said rather sarcastically that he should be made the Deputy Minister of Suicide. Others did not take so nicely to the remarks.
---
Gotabaya: Surprise visitor and surprise announcement
There was a society wedding in Los Angeles the other day. The daughter of a close friend of the Rajapaksa family tied the knot on June 24.
In attendance were around 500 guests. Several of former President Mahinda Rajapaksa's siblings have bases in Los Angeles. It was where former Defence Secretary Gotabaya Rajapaksa spent the many years between his departure from and return to Sri Lanka.
The nuptial festivities were in full swing when the host made an announcement. A "special guest" had arrived in Los Angeles with his wife to participate at the wedding, he said. "Gotabaya Rajapaksa is here," he said, adding, without missing a beat, "The future President of Sri Lanka!"
---
Polls group getting millions for spreading lies and damn lies
Some western Governments are getting their money's worth from Non-Governmental Organisations (NGOs), including local polls monitoring bodies, after doling out millions of their dollars to spread good governance and preach democratic values.
However, not all what they receive through their diplomatic missions in Colombo is the truth and nothing but the truth. Periodic e-mails circulated among these missions, perhaps to keep their dollars flowing, are so well hand crafted that they appear realistic. They are not even closer to the truth.
Here is one such e-mail a prominent polls monitoring body circulated under the headline "PM INSISTS ON CHARITHA RATWATTE – WILL THE UNP LEAVE UNITY GOVERNMENT?"
This is what their story says: The crisis in appointing a new governor to the central bank has culminated to the point where the UNP leader Ranil Wickremesinghe is pondering taking his party out of the unity government.
After President Maithripala Sirisena rejected Wickremesinghe's request to appoint his right hand man, Charitha Ratwatte, the UNP leadership has advised all its MPs not to leave the country in the coming days as the party is attempting to form a government on its own. We have learnt that the UNP leadership has commenced negotiations with some Joint Opposition MPs (UNP has 105 MPs and they can form a government with another poached 8 MPs).
Former CB Governor Arjun Mahendran has also called the UNP MPs and asked them to remain in Colombo. The UNP MPs have been told that former president Mahinda Rajapaksa has promised to provide the necessary number of MPs for the UNP to form a government and a new government, led by Wickremesinghe, will be formed in the next three days.
Today (Friday) Wickremesinghe and Malik Samarawickrama will meet President Sirisena and stress that Ratwatte must be appointed the CB Governor. If the President does not agree, the UNP will leave the government, the UNP MPs were told yesterday (Thursday)."
UNP parliamentarians have not been told to remain in the country and refrain from travel abroad. The UNP has not started any negotiations with pro-Mahinda Rajapaksa MPs who are in the opposition side. Premier Wickremesinghe and Minister Malik Samarawickreme met President Sirisena for talks on Samarawickreme recent visit to Beijing.
PrIme Minister Wickremesinghe scoffed at this note to diplomatic missions. "We would have to write to the same missions to tell them not to believe their lies and pay more money to spread false stories," he told the Sunday Times.
It's a case of the foreign governments funding and building local groups to feed them with lies, lot of damn lies.As the recent Wikileaks documents show, some similar assertions, perceived to be true, were reported back from Colombo to the State Department in Washington DC. As the reveleations showed, they were bunkum.
---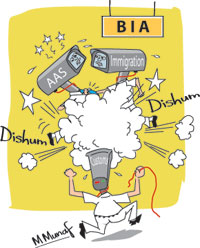 CCTV camera conflict at Colombo airport
Moves by the Airport and Aviation Services (Sri Lanka) Ltd to install CCTV cameras at the Bandaranaike International Airport were first met with resistance from Immigration officers and now the Customs officials too are unhappy.
Customs spokesperson Dharmasena Kahandawa, who is also Director- Compliance and Facilitation, says they already have their own security system including their own CCTV cameras and therefore there was no necessity for installation of new cameras fitted by another organisation.
The Customs have taken up the position that they are an investigative body which carefully investigates passengers arriving and leaving the country and sometimes suspected drug peddlers are body checked.
One of the questions the Customs is raising is as to who will take responsibility of protecting the privacy of passengers if there was another agency responsible for the CCTV footage.
Earlier it was the Immigration and Emigration officials who opposed the move. They had different reasons: One was that they were not informed about a move to install CCTV cameras and the other was that they did not want another agency monitoring them.
The move has now left the Airport and Aviation services (Sri Lanka) Ltd in a quandary on how to go ahead with its plans. Officials there are due to meet with Immigration and Customs officials tomorrow to find a way of going ahead with the plans.