At last the RTI Bill: What they debated for 2 days
View(s):

The long awaited Right to Information (RTI) Bill was unanimously approved by Parliament on Friday, after a two-day debate in which MPs of all political parties participated. The Bill provides for every citizen to have right of access to information which is in the possession, custody or control of a public authority, and is intended to enable people to more fully participate in public life through combating corruption and promoting accountability and good governance.

Following are excerpts of views expressed by some MPs on this Bill.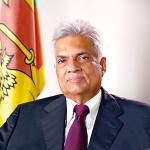 Prime Minister Ranil Wickremesinghe:
The UNP first brought an RTI Bill as far back as 2003. However, after the former regime took power, from 2004-2015, this was put in cold storage. Access to information is a right of the people of this country. Today, the sovereignty of the people has been broadened to include RTI as a fundamental right, and give the public access to information. A great deal of harm was done in the past 10-12 years, as even MPs did not have access to information. They did not know how millions of rupees were spent. Its only now we are finding out how large sums of money have gone waste. If such information was in the public domain, the situation would have been different. No government will be able to hide such facts in future, with the RTI law enactment. Implementation of this is an uphill task. We have identified 4,000 offices where the information officers have to be located. We will have to recruit and train at least 12,000 persons to disseminate information, in keeping with the provisions of the Bill. It is not an easy task to recruit and train so many persons, but we will try and get at least half of them recruited within six months. The RTI Bill will consolidate democracy in this country and would hold Government accountable to the public.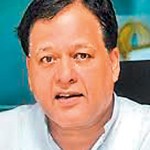 Minister of Special Assignment Sarath Amunugama:
We are indebted to NGOs, civil society organisations and others who took a progressive role in bringing about this legislation. One of the biggest problems in developing countries today is financial corruption. The Global Financial Integrity Report of 2015 revealed under "Illicit Financial Flows from Developing Countries: 2004-2013," that developing and emerging economies lost US$ 7.8 trillion in illicit financial flows during that period, with illicit outflows increasing at an average rate of 6.5% per year- nearly twice as fast as global GDP. So we see the magnitude of the problem. The RTI Bill will give the opportunity to keep a tab on expenses incurred on big projects and put details regarding such projects in the public domain. When we appoint Information Officers, we need to be mindful of the persons we appoint. They should be persons well versed in how this law, as well as financial laws, work.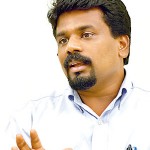 Chief Opposition Whip, JVP MP Anura Kumara Dissanayaka:
There was an era when facts were not only hidden from the public, but also from Parliament. Once I asked a question regarding the foreign travels of the former President, the costs incurred, the persons who accompanied him and what benefits came from such visits. The reply, I recall, given by then Chief Government Whip MP Dinesh Gunawardena was that such details could not be revealed due to security reasons. However, with the RTI legislation in place, people will be able to gain access to such information and other vital details of how pubic money is spent. There have been questions raised about the contracts given to build roads under this Government too, as well as why millions are spent to buy new vehicles for MPs etc. Along with the new laws, we also need to change the political culture of this country, so that it is transformed into one that truly serves the public.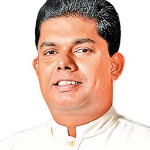 Mass Media & Parliamentary Reforms Minister Gayantha Karunathilake:
The RTI Bill was presented on March 24, paving the way for a revolutionary change. These types of laws are in operation in almost all South Asian countries. The RTI law has been under public discussion for a long time now. The previous government thwarted several attempts by Speaker Karu Jayasuriya to introduce a RTI Bill to the House, as a private member's Bill.
This was a key pledge by President Maithripala Sirisena during his election. This Bill was produced by the concerted effort of all stakeholders, after wide discussion. This Bill will turn a new chapter in Sri Lanka's history, and will make a positive transformation in the country.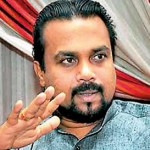 UPFA MP Wimal Weerawansa:
The flow of information has never been a problem in our society. There were always the formal and informal channels for people to get information. Now, by way of this Bill, the Government has obstructed the informal flow of information on several key aspects of the country and its economy. The restriction of information on foreign trade agreements such as ETCA or Indo-Lanka Agreement are examples, which will affect the country's future very much.