Play House teaches theatre
Certificate Programme in Acting
View(s):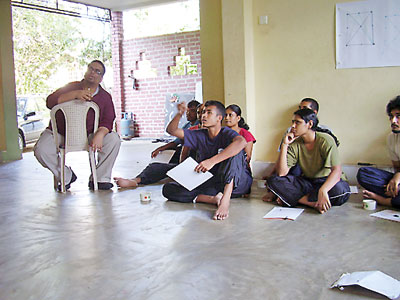 A comprehensive theatre learning programme, the Diploma of Acting programme conducted by Lanka Children's and Youth Theatre Foundation (LCYTF) or popularly known as Somalatha Subasinghe Play House will commence from end of April.
The programme entails all round training such as acting, script writing and analysis, directing, movement and vocal training. Over 34 years, Playhouse Kotte has been training numerous talented youth who are at present engaged in the work of both theatre and the film industry at professional level in Sri Lanka. The duration of the programme is five to six months. Within that period, twenty-five in class sessions will be conducted on a weekly basis. There will be one to two sessions per week mostly on Saturdays, Sundays or/and other public holidays.
The primary focus of the course is on acting, directing, script writing and dance theatre. Thus the participants will have the opportunity to learn free and structured movements, posture, body flexibility and physical balance, vocal training, pronunciation, voice projection, directing and script writing such as character analysis, improvisation, plotting of scenes, etc.
The programme is primarily conducted by experienced theatre artistes Ms. Kaushalya Fernando and Prasanna Mahagamage while other professional artistes from specialised fields too will conduct sessions.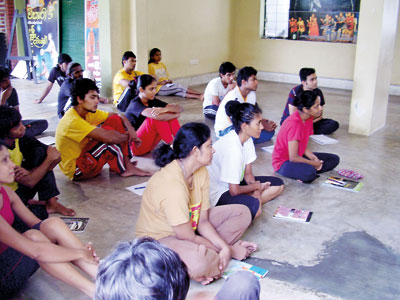 Those who are willing to join the Programme in Acting, primarily should possess a love for the theatre and should be prepared to offer her/his full commitment to the training and she/he should be hardworking and ambitious.  The candidates will be selected for the programme in an interview.
The programme are scheduled to commence in late April 2016.  Application and details of the programme is available on www.playhousekotte.org or facebook/Playhousekotte.org or can obtain by writing to The Coordinator, Somalatha Subasinghe Play House, 166/1, Parliament Road, Kumbukgahaduwa, Kotte 10100 or calling on  075 9858001, 075 9858002.