World made richer by sports
View(s):

In another few days, we will only have the memory of the year 2015. In 'What made the year interesting list' sports, will etch an exciting page to connect some moments in our life of two scores and ten. Our experience will be linked to them forever. The Tennis 'aficionados' will have a good share of it.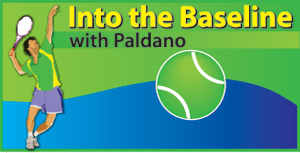 World scene
The big one this year was, how two great players came so close and missed the coveted annual Grand-Slam achievement. Serena Williams, with two matches to go, lost to Roberta Vinci in the US-Open semi-finals and in the same vein had Novak Djokovic had he beaten Stan Wawrinka in the French-Open final; we would have had two Grand-Slam winners in 2015. In the men's this is the closest a player has ever got to achieve the Grand-Slam in 46 years. Last time it was achieved was in 1969 by Rod Laver.
The year did not change the world rankings of to that extent in both genders. It confirms the trend of becoming a good player in a nation or the world is to be a fusion of talent, hard work, opportunity, desire and passion in someone somewhere in the world and matures into a champion. Good players are rare jewels not mined by desires or by orchestrated designs. 'Made in heaven' seems a good way of describing it.
Events
When it came to events, organization and player prospects, the two professional bodies the Women's Tennis Association [WTA] and the Association of Tennis Professional [ATP] stole the show. Furthermore, they made Tennis stand on par with other mega fan sports like Football, Basketball and the elite attraction Golf. I have reason to believe that the events calendars of WTA and ATP are an envy of other sports bodies. In a world known for corruption, kick-backs, drug abuse and other vices which are spoiling the image of sports, these two bodies with their inherent code, enjoy a clean sheet. The strength of individualism, the need of 'chess' like mental energies, the noble presentation of the four Grand-Slam events, respect for sportsmanship are held up high without any compromises.A participatory game.
Tennis, even without major events has the advantage of sustainability by being a participatory-sport. Few sports in the world have this advantage. It comes from the possibility to play Tennis in one's own back yard court, in an urban club or in a public park with just one other or with three others in doubles, making it a social and sporting pursuit. Today, almost all the residential complexes and private parks in developed countries provide this opportunity. This means Tennis has touched local and urban planning administrations and it is more prominent in developed countries.
The downside of participatory-sport is the cost involved to learn to 'play and stay' till the game matures to be enjoyed. All the successes of Tennis have been noticed by the money world too with their manufacturing geniality. It gives the equipment 'aficionados' a whale of a time and use developing countries as a 'punch bag.' When it comes to courts without reservations, I believe clay is the best for Tennis. Here too the cost has increased.
Unless there is a large player-base in every level of participation, for the talented players', world beaters cannot surface. The balancing act of participatory-Tennis has always been left without any regulatory mechanisms to the market economy in the history of the game. What is to be remembered is that Tennis for that matter sport, is not an equipment based game but skill based. The impact of the market economy on Tennis was profound this year.
Local and schools' associations
These two bodies are creating an administrative issue in many territories. It could be called a demarcation problem. It is the health and character building aspect that links sport to schools. There is confusion here in many countries including ours. Schools have their own associations to administer its activity. They also have the sponsorship of the education department's budget for it. An association is an independent body but the notion that the Schools' Tennis Associations are affiliated to the local association, amounts to stating that the schools' Tennis associations are defunct and the local association has lost its track – Yes, it is as hard as that.
Tennis association's main areas do not include schools. High performance player development, events and participatory-Tennis got very little attention from the national associations in 2015. This trend culminated over few decades when association's interests went elsewhere. Some of these effects came from our affiliation to the ITF. We need to think of other international connections if this is to improve.
What's up in 2016?
In a brief statement this was Tennis 2015. On the whole, world Tennis has reasons to celebrate and local Tennis of too many countries have become a lesser part of the world of Tennis. Worldwide Tennis geography has gone to newer areas to prosper. Tennis enthusiasm grew. What should 2016 be? We need Administration that fearlessly change and be effective to develop players with more self reliance, belief in skills and the passion to play Tennis as it should be played. This is the global link.
Something to look forward to George Paldano, Former int. player;
Accredited Coach of Germany; National,  Davis-Cup, Federation Cup coach–. gptennis.ceylon@gmail.com