Ruk Rakaganno to screen 'Taking Root'
View(s):

Ruk Rakaganno has organised the screening of a film about the life and work of Nobel Peace prize winner Wangari Mathai of Kenya.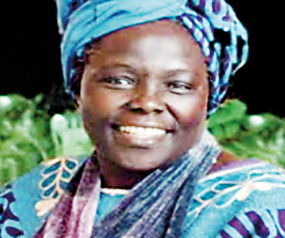 Titled 'Taking Root', it will be screened on September 18 at 5.30 p.m. at the International Centre for Ethnic Studies-ICES, No.2 Kynsey Terrace Colombo 8.
A conservationist and women's rights activist, Mathai was an organiser of the Green Belt Movement which planted over a million trees with the help of rural women.