Mind Adventures stages dramatised reading of 'Closer'
View(s):

English playwright, Patrick Marber's play 'Closer' premiered in 1997 in London, making Marber and his work immediately world-renowned. Closer, the 2004 movie directed by Mike Nichols had famous actors like Natalie Portman, Julia Roberts, Jude Law, and Clive Owen starring in the lead roles.

Mind Adventures theatre company is staging a dramatised reading of the play at the British Council Library on September 13,14 and 15. This production is the third in a series of events planned as part of Mind Adventures' stint as Artists in Residence at the British Council.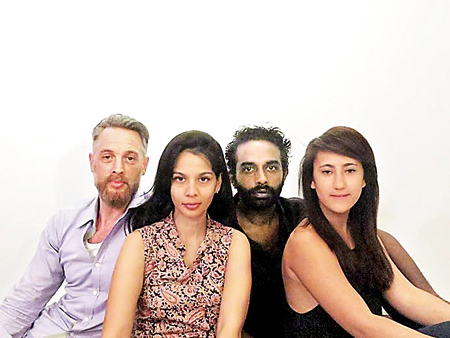 The centre of the story is a love rectangle. The characters: a young and rebellious stripper, a shy but ambitious writer, a middle-aged dermatologist, and a photographer who hides her feelings with rigidness.
Their fates interlink for almost five years, all of them getting lost in the labyrinth of desire. 'Closer' is about love, the desire to own each other, and revenge, where fundamentally lonesome and interdependent people look for happiness and fulfilment in each other, trying to redeem their own lives through one another.
The play is directed by Tracy Holsinger and is performed by Arun Welandawe-Prematilleke and Tehani Chitty, alongside Chris Burgess and Shakthi Ponniah. Tickets priced at Rs.1000 are available at the British Council Library and takas.lk