A new take on a classic tale
View(s):

Watch Timberlake Wertenbaker's 'Ash Girl' come to life this March, when the students of the British School of Colombo take to the stage with this new take on the classic Cinderella tale.  Under the guiding hands of Angelo Pereira and Tracy Holsinger, students aged 12-19 will handle more mature themes with a touch of magic woven in.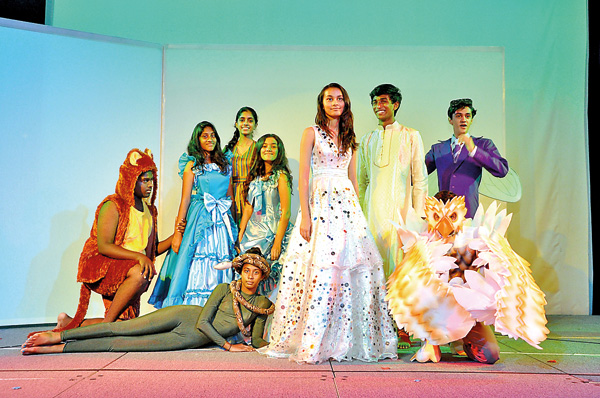 'Ash Girl' is a parallel to the well known Cinderella story. Ash Girl, as you may have already figured out, is Cinderella, and she lives with her stepmother and three stepsisters. When she receives an invitation along with her stepfamily to the royal ball Ash can't believe her eyes. Prince Amir is at the castle, and Ash Girl would love to go.
Considering Into The Woods just took our favourite fairy tale princess and gave her some guts and character, audiences will be happy to learn that Ash Girl faces the same insecurities and self-doubts that her peers in the modern day world regularly go through. Ash Girl's biggest obstacle is herself, and director Angelo Pereira says that the other characters have also acquired a substantial amount of depth in this revisiting. "For example, the step mother turns out to be a villain of necessity," he says. "All the other characters are like this; they've been portrayed as representatives of our own emotions. There's a lot of flavour to these characters.
Ash Girl's journey to the castle is fraught with danger; Wertenbaker brings to the play animalised versions of the seven deadly sins, of which six will be portrayed in the British School's adaptation. Angelo, who has been based with the school's drama department for some time now says that the students have responded well to the play's mature themes, taking on the challenge with enthusiasm.
The school has previously staged several musicals (last year's was Wiz) and Angelo remarks that this play is a fresh change for the cast, who will need to bank on subtleties and character for a strong performance. He adds that co-director Tracy, who has worked with the school for a longer period, has already moulded its students well. "It's so easy to work with them because they know what's expected of them," he smiles.
Read next week's Magazine for our interview with the young cast of 'Ash Girl'; the play is scheduled to go on the boards of the British School Auditorium from March 26-22. Tickets available at the school office.