Appreciations
View(s):

Chula Ratnatunga

The experiences with him will remain forever

Chula Ratnatunga – A kind man who had many skills, talents and experiences, but considered himself to be ordinary.

Chulani Ratnatunga – my father known by all as simply Chula, was a unique man who was a pedantic Mechanical Engineer by profession but loved doing so many other things in his spare time.

As the youngest member of a family of five brothers and a sister, Chula realised the family focus was on his siblings much elder to him. He took advantage of this situation and had an adventurous life, with unbelievable freedom that was a dream to many young children at the time.

Chula with his friends had some fantastic experiences which he cherished throughout his life. He loved the sea and spent much of his time swimming, exploring coral reefs and doing daring activities. One such daring act he related to me was swimming at the bottom of Swami Rock in Trincomalee and seeing all the rocks under the cliffs as the waves towed out. As the waves came in, he would hold on to a rock and remain underwater till the wave withdrew. He went on to building sail boats which were basic wooden dinghies with a boom, mast, main sail and rudder. As time went by he and his friends sailed up some of the river estuaries like Bolgoda and camped along the river. They also improvised a rudder system that flipped over fishing nets.

After University, he became an apprentice to the Gal Oya Development Board damming project where he had the experience of driving heavy machinery like the Caterpillar D8 and road graders. The experience of working in the remote jungle at the time with elephants and other wildlife would have been immense.

Around 1953, Chula went to the UK for career opportunities. He spent seven years and seven winters in a country not known for its weather. He had hardship, but managed to qualify in engineering while working and studying concurrently. However, he gained some invaluable experience in design engineering,
In 1959, he returned to Sri Lanka to continue his career. He was known to drive an MGA Mark I and he tuned the twin SU carburettors by himself. He loved the exceptional handling of the MG and had wonderful drives islandwide.

Chula was an adventurer and circumstances made him take many risky decisions for better or worse. In the early 70's during the closed weak economy of Sri Lanka, he took the first risky decision to take a job in Zambia. At the time my older sister Ranmi was 10, my younger sister Sanjee just 2 and I was 7. Taking a young family to an unknown continent was not for the meek. In fact the Sri Lankan Government only approved $10 as travelling money which he had to return at the end of the journey. However, his desire to take on a new career opportunity and explore were probably the two driving factors for that decision.

When there was visible uncertainty in Zambia, like the Army taking over government departments and a war about to erupt between Zambia and Southern Rhodesia (Zimbabwe today), it was time to leave. Fortunately he got a excellent opportunity with East African Breweries based in Nairobi, Kenya. He took us all and relocated in the land of wildlife and extinct volcanoes.

The opportunity that we got to live in Africa is something second to none. He took us on so many trips and we are fortunate to have visited and seen the Victoria Falls, Malawi, Tsavo Park, Amboseli Park, Masai Mara Lake Turkana, Mombasa, Malindi and many more. The trips also included the UK, Europe and the USA.

Apart from his adventure and travel, Chula was a pedantic and brilliant engineer. He spearheaded the engineering design in some key projects like the design, build and commissioning of the Kisumu Brewery in Kenya and the Lion Brewery in Sri Lanka. He adapted to new technology very quickly from the drawing board to using AutoCAD.

His other talent was the appreciation of art–he was excellent at drawing specific objects like machinery and other structures. Though my mother was known for artistic talents, she always used to ask his help in drawing things she knew he was good at.

Chula also took a keen interest in photography and Wildlife. He made an amateur documentary on Lake Baringo, Kenya and got attacked by bees during the filming. He and my mother had to submerge themselves in a swamp infested with crocodiles to avoid getting stung. He also made a documentary on lions living in the Ngorongo Crater in Tanzania.

As a father, he had a different approach to parenting. He never told any of his children what to do. He always related his experiences and encouraged us to think for ourselves. He believed that the best way of learning is from past experiences and mistakes. He gave us the best education we could ask for in private schools in Kenya and tertiary education in the UK. We all studied in what we liked to do.
Unfortunately, his last six months he suffered a medical condition with his heart and lungs. He was fortunate to have gone to the UK where he spent his last months with my sister Sanjee in Newcastle upon Tyne. He died on May 9 this year.

We are all what we are today because of Chula and we will miss him in the years to come. However, the memories and experiences with him will remain with us forever.

-Charita Ratnatunga

Naushad Ismail

Our family's knight

As dusk falls gently over the graves in Jurong
A man we know and love gets ready for the next phase
We cannot believe that he is actually gone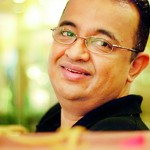 A colourful character to whom is due all praise
My God, do you know what you are in for?
I think your kingdom is not ready for this change
This man does not need a stage and he needs no riches
But he will rock your world and keep the angels in stitches
He drove us to distraction with his obstinate ways
And his humour was the stuff which kept us laughing for days
He was kind to so many and the stories are just coming out
Of an amazing man I now feel I knew little about
Rest easy my brother, enjoy your new life
You've certainly earned it, too much has been the fight
We will miss you with sadness but also take pride
That you were a gentleman, our family's knight
-Jehaan Ismail
Sepalika Rajapakse Gunaratne
A flicker of brightness too brief
Fifty brief years were all that Sepalika's karma permitted her to brighten the lives of her family, friends and colleagues. Her life mirrored the sad prophecy of the name her parents gave her – the sweet smelling, but short lived, 'sepalika' blossom.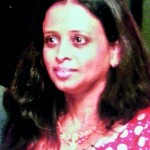 She grew up in Mawanella, in the bosom of a loving mother, sadly widowed in her youth. An exceptionally bright student at Kurunegala's Maliyadeva Balika Vidyalaya , Sepalika entered the University of Kelaniya and graduated with a B.Sc in Biology. This was followed with a post-graduate degree from the Asian Institute of Technology in Bangkok where she specialised in remote sensing and geographic information systems. Her professional career commenced at the Tea Research Institute at Talawakelle which greatly benefited from her academic knowledge in advancing research on Sri Lanka's major crop – tea.
Sepalika went to the U.S.A in 2002 where she spent three years in Texas Tech University where she earned her Ph.D in remote sensing and also had the opportunity of practising her skills in a real environment. In pursuit of the American Dream she next went to California where she spent the happiest period of her life when she met and married Anil Gunaratne. She was a post-doctoral scholar at University of California, Davis and authored several highly commended papers to scientific journals.
Anil Gunaratne is our nephew – and we came to love and admire Sepalika on their frequent visits to his mother's home. She was gentle and full of fun and was the life and soul of Anil's father Stanley's 90th (sadly last) birthday. She was the 'fairy godmother' to Dhiyani ,daughter of her brother Channa, whom she expected to follow in her footsteps, and her little brother Hirun. Another hope sadly unfulfilled by her loss. Her husband, Anil, is the greatest loser. In the seven years of their marriage she gave him a wonderful home and bound together with bonds of love, his sisters Savitri and Shiromi, their husbands Mohan and Richard and aunt Manel. Anil's mother Laurita was with Sepalika to soothe her to the very end.
Sepalika was a devout Buddhist and a generous benefactor of the Diviyagala Yogashramaya in Mawanella where she always worshipped on her visits back home. Once she made her home in California she became a loyal devotee of the Los Angeles Buddhist Vihara – whose bhikkhus blessed her with 'Pirith' as she left on what became her last journey. It is this faith that strengthened her to face her fatal illness with courage and equanimity.
Sepalika is no more – an all too brief flicker of brightness that flashed through the lives of all who loved her. May she attain the Supreme Bliss of Nirvana.
A Sanghika Dana and Bana to bestow merit on Sepalika is being held this weekend at the Gunaratne residence in Colombo.
-Indrani and Tissa Devendra
Nita Kumari Pilapitiya
They came to pay their respects to a great lady
Thousands they came and in never- ending lines,
The so-called students obedient and loving,
They bowed, lay down and,
Worshipped with adoration,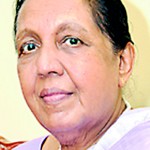 Friends, relations, renowned people,
To pay their last respects,
To the great lady!
Lying in a coffin.
So majestic were your looks that,
You did not demand respect
But commanded.
You had a great vision and a mission,
Which you completed before Death.
You did not know you were dying,
'cos it was so sudden,
A peaceful death!
The exact way to die!
You were one of the greatest among teachers,
That guided the young in the correct path,
To reach the light of knowledge,
To uphold our traditions,
And goodness in life,
You were an exemplary Kandyan
Sinhala Lady,
That never changed in the world of change.
You never collected money,
But human beings great and small,
Admired you and followed you,
From the beginning to the end.
Beings like you should live forever,
But for the law of the world,
You have gone! But left your foot prints,
To be followed forever.
We salute you great lady!
You were a precious mother,
A sincere friend, a great counsellor,
A star shining in the sky of " Education" ,
Though grateful people from all walks of life,
Thronged to see you, for the last time,
The ungrateful and unworthy
Leaders of "Education" and country
Knew nor had time to come
And just lay a little flower on your coffin.
But your name shall reverberate
In the hearts of the grateful
Till the end of time!
Goodbye Mighty Queen
-Swarna Wanniarachchi Pilapitiya
Muni Kundamal
His legacy will be a source of inspiration for generations to follow
I was shocked to learn of the demise of Muni Kundanmal, inspite of him ailing for sometime and being in fragile health.
He was indeed a "Colossus" in the corporate and social fraternity of our motherland, and a humble, genial and benevolent humanbeing par excellence.
One of the benevolent qualities he possessed was that it was anathema for him to speak evil or ill against anyone. I remember a vivid example where he was the president of an organisation for over six decades, and served the organisation with dedication and loyalty. When the elections for new office bearers was held, he was defeated and felt hurt after serving the organisation for so long to be thrown out of office for no reason, but he just walked out of the room to the complete surprise of the entire gathering. There was pin drop silence for a moment. This was something he had never experienced in his life time, and in spite of being hurt and angry with the committee he never uttered a word of vendetta or evil against anyone and when anyone asked him about the episode he would say forget it, it has happened and let bygones be bygones.
He would always lend a helping hand to anyone. There is an example that left an indelible mark in my mind. I was at a social function, and Muni came up to me and asked me, why I was in such a sad mood. I told him for no reason my membership of a club, was rejected, and no reasons were given to me. He asked me the details and told me to phone him the next morning, and he would get a new application form for me. I told him the problems, and he said, "don't worry, cheer up my son, and enjoy the evening and everything will be okay". The next morning the form was delivered to my office and he had said just fill it and sign and send it to me, which I did.
One week later I was called for the interview and my application was passed. There was no doubt in my mind it was due to the efforts of genial Muni who got the job done for me. I thanked him profusely, and sent him a gift of appreciation for the noble assistance he had given me. Why should Muni go out of the way, make so many calls, and assist me? Why? He was not my friend or relative or my contemporary, he was only a family friend. It was because of his humane and human quality of helping anyone in need.
There are a very few people of the calibre of Muni left behind today. He was truly one in a million. He has left a legacy that will be a source of inspiration for generations to follow.
-Amyn Chatoor