Desert cricket moves to Lanka
View(s):

Desert Cubs Cricket Academy, a cricket coaching school based in the United Arab Emirates (UAE), is set to launch its inaugural 40-over Invitational Schools Cricket Championship in Sri Lanka.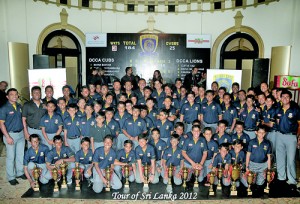 The tournament will feature Under-17 and Under-15 teams from the local schools and also of the Desert Cubs CA when it comes alive to be staged from August 20 to 25. The tournament is a brainchild of Presley Polonovita, a former cricketer of St. Anne's College Kurunegala and a Sri Lanka Youth allrounder, who is also the founder and Chief Executive Officer of Desert Cubs CA.
The intended cricket tournament, part of future plans Polonovita has in him to help promote and develop school cricket in his native country, would be restricted to a number of invited teams. In addition, through this project Polonovita hopes to make close relationship with the local cricket authorities in order to discuss the possibilities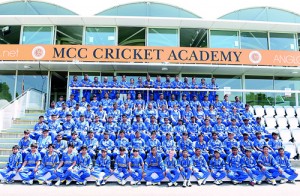 supporting and supplementing the game at school level.
Among the participants of the inaugural invitational tournament will be teams from leading schools in Sri Lanka, making the competition an exciting one. This will definitely be an all-new kind of experience for young cricketers of Desert Cubs CA, who also have exposure through overseas tours in the past.
"The main aim of launching this international tournament is to provide the much needed exposure to different competitive teams as well as playing under different conditions to young budding cricketers from around the world with special emphasis on developing the next generation of Sri Lankan cricketers. The focus is to make this tournament, one of the most prestigious events in the local cricketing calendar with the blessings and support of Sri Lanka Cricket. It is the vision of Desert Cubs to open out the tournament to school teams from around the cricketing world from the second year onwards whilst providing opportunities for player exchange programmes with the respective countries for deserving young cricketers," Polonovita, in an official statement said.
- NA