Some 2,000 bakers islandwide have been forced to close down their businesses after the state started a campaign to discourage the consumption of wheat-flour based foods.
As a result, bakers and hundreds of others who depended on the bakery industry have lost their jobs, All-Ceylon Bakery Owners' Association president N. K. Jayawardena told the Sunday Times.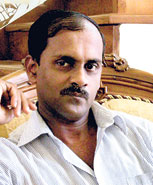 Wheat flour should be phased out, says bakeries spokesman N. K Jayawardena.
Schools – among the biggest consumers of bakery products – have been told to instruct canteen owners to avoid wheat flour-based products and sell instead healthy foods such as sweet potatoes, green peas, gram (kadala) and finger millet (kurakkan).
"The Education Ministry has told us to award canteen tenders only to canteen operators who strictly followed the guidelines," the principal of a leading school in Gampaha told the Sunday Times. "Canteens are not allowed to sell food items like buns and fish-buns," said the school principal, who did not want his name mentioned.
The government ban on wheat-flour products has extended to prisons, where prisoners are now served rice for all three meals. "Breakfast, which featured bread, is now a rice meal," Prisons Commissioner, Major General (Retd.) V. R. de Silva, told the Sunday Times.
The government move comes against an international backdrop of rising wheat prices and declining wheat production. Meanwhile, market observers say the recently raised price of bread does not reflect the increase in wheat prices worldwide (see graphic).
But Deputy Minister of Agriculture Neomal Perera defended the move to raise flour and bread prices. He told the Sunday Times that the government was encouraging the public to consume rice and rice-flour based products, rather than wheat-based products. He said the country had achieved a surplus in rice production, and that this was a trend that should be encouraged.
Minister Wimal Weerawansa, who has campaigned against wheat flour use and bread consumption, said bakers should start using a mix of rice flour and wheat flour in their bread production. "Some bakeries have taken up the challenge, and the others should do the same," he said. "We should be looking after our own farmers, who grow rice, and not American farmers, who grow wheat."
However, quality rice flour for bread production is hard to find, according to the president of the All-Ceylon Bakery Owners' Association. "If the government had gradually phased out wheat-flour consumption, it would have been okay. This overnight decision to ban wheat flour has upset the entire bakeries industry," he said.
Meanwhile, parents and teachers are facing practical problems getting schoolchildren to change their eating habits. "Many children prefer bread to rice," one parent told the Sunday Times. "If parents are unable to prepare a meal for their child to take to school, the child will have to go to the canteen. But the canteens do not have what the child wants."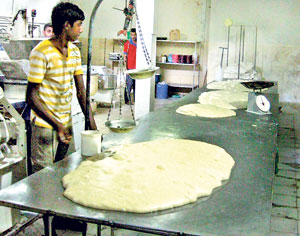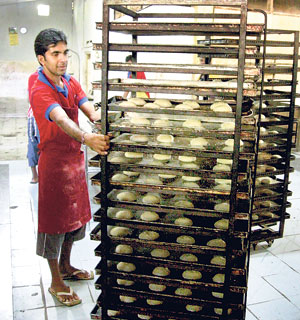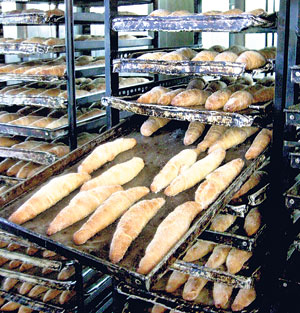 Wheat-flour bread, buns and other food favourites are disappearing, leaving consumers hungry and angry. Pix by Athula Devapriya