National Technology Institute (Ntec) is a successful tertiary college which is registered and accredited by the New Zealand Qualifications Authority. Ntec offers courses with a focus on preparing students for careers in hospitality, computing and information technology. Ntec works in partnership with Concordia Institute of Business, which offers courses in English, business and management.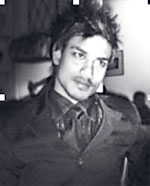 Mr. Janidhu Seneviratne
Ntec is a tertiary institute designed with an industry focus, which is friendly but professional in its performance. The mission of the Institute is to deliver affordable, quality education that sustains the spirit of learning and contributes to the enrichment of the community. National Technology Institute follows values such as trust, integrity, and respect for people of all cultures and creating opportunities for everyone.
The learning and development of each student is guided by highly skilled and qualified staff who believe their primary focus is to mentor and assist students to achieve their goals. Ntec and Concordia have a reputation for being friendly, caring and welcoming, and have a multi-cultural staff with wide experience in education for international students. At Ntec students are taught in small classes, enabling highly individualized education. The Institute ensures that the students succeed, learn and enjoy in a productive environment.
National Technology Institute offers full and partial scholarship programmes, recognizing and promoting academic excellence. Located in the heart of Auckland City, Ntec is within walking distance to shopping centres, movie theatres, cafés, Food Courts and many more leisure activities.
As Ntec is located in the heart of the city, this gives you an advantage when searching for part-time jobs.
Thames International Education Consultants (Pvt) Ltd will conduct spot admissions where the college representative will advice students about the immigration rules and make immediate offers on July 20 from 10 a.m. to 1 p.m.
They can be contacted on 07222 1 5959 / 011 4319 027 or Janidhu@thameslanka.com or visit them at 136B 1/1, High level road, Nugegoda. For more information please visit National Technology Institute website at www.ntec.ac.nz