Old crocks on show
From March 11 to 14, the Atrium, lobby of the Hotel Lanka Oberoi will have some beauties on show. These vintage models, many which have been out of circulation for over three decades will be seen at their shining best when the Vintage Car Owners' Club presents this special show
In addition to the many 'grand old ladies' on show, the Club also plans to have a special corner on motoring information for those who'd like to delve into the background of the development of motoring in this country. Some of the first vehicles used in commercial transport in this country, vintage buses, lorries and even a steam engine will be exhibited in the Oberoi gardens.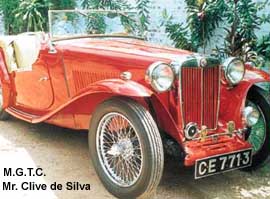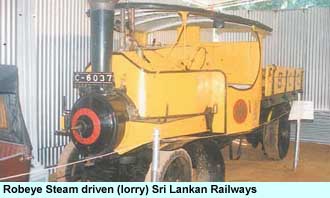 ---
For your eyes only
You will not have to go very far to find a store that sells sun glasses. In every store there are a range of international brands to choose from - Lagerfeld, Iceberg, Hugo Boss, Adidas, Serengeti, Cerutti, Paloma Picasso, Nina Ricci - the list is quite endless.
As for the shapes, there are round ones, square ones, rectangular ones, oval ones, triangular ones, wraparounds, you name it and there it is. The colouring of the lenses is also varied - there are green lenses, black lenses, brown lenses, blue lenses. The choice is endless.
When faced with this mind-boggling array, the question that crops up almost immediately is, how do we know what suits us?
Do we trust the salesperson in the shop who may or may not be qualified but ultimately wants to sell us a pair of sunglasses? If not, how do we decide?
While this is by no means the definitive answer to the search for the ideal frame, here is an interesting guide to help narrow down the alternatives:
The rule is quite simple. Follow the principle that opposites attract, and look for a frame that has a shape opposite to that of your face. Well, that was easy enough but hold on, this gives rise to yet another dilemma ... what IS the shape of your face?
Not to fret, for there is a relatively simple way to find out. All you need is a mirror and a bar of soap. What could be easier?
Look directly into the mirror and trace your face with the bar of soap.
Once you have done this, take a step back and have a look at the shape you have traced.
You should fall into one of the following categories:
Oval: You are one of the lucky ones. With an oval face, just about any shape will look good on you. Try some of athe newest, hottest designs from any of the leading names.
Round: Minimise the roundness of your face by wearing square shapes. It creates balance.
Triangle: Fashionable cats-eye shape sunglasses will go a long way in minimising your strong jaw line. As luck would have it, this is one of this season's hottest looks.
Inverted triangle: Choose a frame with low temples and lenses that widen as they go down the cheeks, to add fullness over the lower half of the face.
Square or rectangular: A frame with round lenses offers a contrast that softens the lines of the face.
Right, now you're ready to go shopping ... good luck.
But hold on ... what if your face doesn't match any of the shapes described above?
Well, you still do have a few options left. The first is to follow what the salesperson in the store tells you.
Second, try looking for someone of the opposite sex and gauge their reaction. The third option is surgery, but we wouldn't recommend that!
---
The war belongs to a few
By Usha Ekanayake
When Uma heard the loudspeaker she dragged her thick foot and ran up to the main road. Tractors and lorries heavily laden, raising thick veils of fine red soil rumbled down the road, tearing it up. Carts and wagons trundled along groaning under the weight of mammoties, buckets, pots and pans. Children ran helter skelter. Older middle-aged male villagers, stoic and resigned, walked on. It was not a mass exodus.
A jeep with some purposeful looking men drove down. The loudspeaker blared out, "Go to the refugee camps. We do not resist the approaching army. With your help we will annihilate them later. No Sinhala soldier will return to his village." On a microphone another strident voice came in. "Long live the Tamil People's Army. Victory is ours." Military music filled the air while a shrill female voice sang a patriotic song. The gaunt, silent shrunken old men and women, the disabled and the very young walked back to their huts.
Arul and the boys came later in tractors loaded with weapons, provisions and cans of water. Their gait was aggressive and their eyes hard and eager for action. Seeing Uma's tear-filled eyes Arul patted her head. "No time for talk." They sped away. Uma's heart grieved. "No kind words. Do you care so little Arul?" Uma limped back to the hut. The heat of the sun fell on the arid land.
Later the Sinhala Army came, not down the road but creeping in from the scrub.
Uma watched, unable to stop her simple-minded father. Arul's propaganda never affected him. His mind remained unsullied. She watched her father pour water into the cupped hands of a Sinhala soldier. He was smiling and muttering, "The war will end soon." Her mother's face was impassive and her eyes expressionless as she gave a coconut shell filled with water to a bedraggled, weary soldier. The young eyes lit up. "Thank you, Amma," he murmured inclining his head. Uma looked on. In her eyes swirled a cocktail of hate, fear, sorrow and regret.
Arul's constant battery of words and his strong voice moved through her mind. At the beginning the words had been: "Low caste, high caste Tamil equals. Commitment, dedication and sharing." They changed to "Sacrifice, obey, kill the Sinhala soldiers." Now everything had changed. The strident voice had become relentless, indisciplined and the words changed into outpourings, at times the voice hoarse and drunken. "Kill all who oppose us. All. Burn, destroy." In the morning when sober, Arul would say, "We will destroy everything - the whole country and build a new one - understand?" Uma did not understand, but remained silent.
Uma had been in love with Arul. When he proposed marriage her heart had awakened and she dreamt of a life as in the Indian films. Time passed, marriage was postponed and her leg thickened, gradually. Arul seemed to lose interest in her and became passionate in his pursuit of power.
As Uma and Arul lay on the rough wooden bed, Uma's mother feared that her daughter would carry a child before marriage. Uma knew, however, that Arul would not break the code of conduct laid down by the cause, and she had thought sadly that she could never tell this to her mother. When did Tamil mothers discuss physical relationships with their daughters? Would this society ever change. She answered herself sadly, "Never or too slowly."
Uma's eyes followed the khaki-clad figures gathered by the water pot. They passed the coconut shell around, careful not to spill any water. They were like the young men of her village.
Some spoke in Tamil, others in Sinhala, standing in shady places. Suddenly Uma's heart filled with sadness. The sight of the soldiers confused her. These young men too were laying down their lives for a cause. They too were exploited by those seeking power. There came the sound of a heavily shod foot and a voice, "No more water? Sir?"
Uma looked up into the eyes of the young soldier. His eyes seemed to say, "Sister, is there no water for the others and me?" Unthinking, she ran to a clump of banana trees. She tried to lift a large, heavy clay water pot. Soldiers and officers rushed to assist her. Tilting the pot she filled to the brim every coconut shell thrust before her. Uma's eyes were filled with sympathy. In each pair of eyes of the soldiers she saw kindness, as they said thank you or goodbye. The officer gave her a crumpled packet of sweets. Appa clutched his cigarettes and smiled. Uma's heart was full as she watched her mother too smile.